When you're running a business, you have plenty of things to occupy your thoughts like the profit margins you're operating, the business model you're following, and the cash flow that your company is enjoying.
But, at the heart of your business, your staff should always remain a top priority for you and your senior managers. Why? Because, without them, your business is unable to operate, and with their hard work, it's able to flourish. As such, this article looks at four rewards and benefits to offer your staff to show them that you truly appreciate their efforts for your business.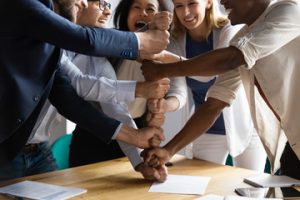 Gym Access
Many employees in your company would benefit from accessing a gym facility on their way to work, on their way home, or even during their lunch break. Planning exercise and well-being into the working week of your employees can help them be more productive at work by feeling more active and healthy throughout the week.
This means that a gym membership plan for each member of staff is the perfect reward for their hard work. By buying them access to a local gym, you're showing them that you care about their well-being outside the office, as well as inside it.
Eye Care
When your staff are staring at computer screens for the best part of every day, it's not surprising that their eyesight begins to deteriorate over time. This happens incredibly slowly, of course, and part of this deterioration is simply the wear and tear of age and the process of using one's eyes over the course of a waking day.
Still, if you can offer eyecare plans to your staff, you'll be able to save them cash on glasses and other eyecare products, which shows, again, that you're caring for their health and well-being inside and outside of the office. You can also learn about some effective ways to improve your eyesight naturally.
Events
When you're a large company, you often purchase corporate seats and facilities that you will entertain clients and potential customers in. This is all part of the business world of charming and encouraging additional business and is a standard process for many businesses.
What's wonderful about purchasing a corporate box at a sports stadium, or a hospitality circle at music venues, is that when these tickets aren't being used to charm customers, you can give them as rewards to your hard-working staff. This kind of benefit can double as an incentive to help your staff work harder in 2020.
Catering
Finally, if you're interested in boosting the productivity of your staff when they come into the office, offering some form of food or drink on a regular basis is a wonderful idea. Not only will this save them time preparing food at home, but it'll nourish them healthily throughout the working week.
Whether you decide to offer simple breakfasts or large and lavish lunches, providing your staff with food while they're at work shows that you care and goes above and beyond what the average company tends to offer.
Show your staff that you care by using some of the above benefits and rewards to help them achieve their best work while they're in the office.