Personal injury cases and claims are prevalent in the United States. This is because there is a high number of unintentional accidents and injuries. Victims file claims and lawsuits to help them deal with the adverse effects of the accidents on their careers, health, social life, and more.
If you have a personal injury claim, it is important to know what it means, what the law says, and how you can claim compensation for your damages. To ensure that you file a claim as per your state laws, you should consider consulting a personal injury lawyer in your area. Here are some of the questions about personal injury claims that victims always have. 
How Can I Know if I Have a Valid Claim?  
You may have a valid case if another person's negligence caused the injury, or you are partly to blame. Depending on your state, you can get a settlement less your degree of responsibility or maximum settlement even if you are partially at fault.
If you sustain an injury from a road accident, car accident, animal bite, and slip and fall on a commercial or residential property, you can claim compensation. Contact a personal injury lawyer in your area to know your legal options.
When Should I File a Personal Injury Claim?
States have various laws, processes, and regulations that govern personal injury cases. These laws vary from state to state. Such laws include the deadline that a victim has before they can file their claim. If you are unsure if you have a valid claim for personal injury, seeking guidance from a reputable source such as the Larrimer & Larrimer website is advised. Experienced compensation lawyers can help to answer any questions or concerns that you may have.
The deadlines, legally known as the statute of limitations, can be either two or three years, depending on your state and case. If you fail to file the claim within your state's time limit, you may lose your compensation. 
What Damages Are Available in Personal Injury Cases?  
There are several damages that one can collect from their case. These damages include economic damages such as hospital bills, damages to the property, lost wages, funeral expenses, future medical expenses, and more.
One can also claim non-economic damages such as loss of consortium, trauma, pain, suffering, and other emotional, social, and psychological effects of the accident or injuries. At times victims can be awarded punitive damages.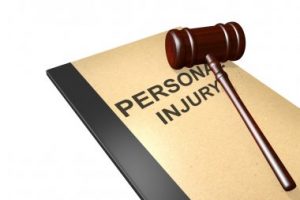 How Long Does a Case Take to Settle?
The time a case can take depends on several factors. If liability is in dispute, your lawyer will have to take time to gather evidence and use experts to prove liability. The at-fault insurance company might also need some time to investigate the claim. 
Without formal litigation, a case can take a few weeks to settle. However, in some cases, the process can take a year or more. If the case is complicated and has to go to trial, you can expect it to take even longer. Your lawyer will advise you on the right legal action to take to ensure you get a fair settlement.
How Much Is My Personal Injury Case Worth?
Every case is different. There is no standard way of knowing how much your case is worth. Lawyers and insurance companies use methods such as the multiplier method to determine the value of a claim.
Though it is easy to put a dollar amount on economic damages, it is not easy to know how much to claim or compensate for non-economic damages. Your lawyer and insurer will consider the severity of your injuries, the accident's impact on your life, career, family, and more to know how much your claim is worth.
Contact an Experienced Personal Injury Lawyer
Personal injury cases and lawsuits can be very challenging. To ensure that you get proper medical attention and the time you need to heal, you should consider hiring a personal injury lawyer in your area as soon as possible and let them handle the claims process for you. These lawyers have the client's best interest at heart and will fight to get the maximum compensation for their damages.