Someone who is pulled over for suspicion of driving under the influence will often go through a few different tests for police officers to determine if they have drugs or alcohol in their system. Drivers should be aware of the methods used by police officers to determine if someone is impaired. It's always better to avoid driving after taking any drugs. If the police stop you, expect them to use the following techniques to find out if you're driving while under the influence of drugs.
4 Ways the Authorities Can Tell If You Have Drugs in Your System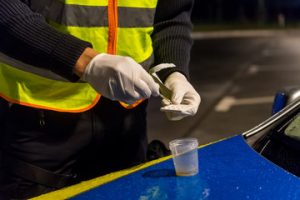 1. Drug Testing
A variety of different tests can be used to determine if someone was under the influence while they were driving. This doesn't happen until after the person is arrested, but it is a definitive way to determine the presence of drugs in their system. Police officers often use a blood test but can use a hair follicle test or a saliva test to check for any illegal drug use. The tests can start off basic, though more advanced testing may be used if the initial test is positive. Check out HairFollicleDrugTest.info to learn more about the hair follicle tests that officers may use.
2. Check Pupils
The first thing police officers are trained to to look at is the driver's pupils. They can learn a lot about someone by taking a look at their eyes and seeing if their pupils are normal or if there appears to be anything wrong. They will check for unequal pupils, pupils that jerk horizontally or vertically when tracking an object, or pupils that are extremely dilated or constricted. These are all signs that there is something wrong, though it can be a medical issue instead of drugs. If any of these are noticed, the police officer will likely test the driver further.
3. Field Sobriety Test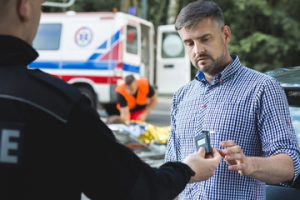 A field sobriety test is done on-site to determine the driver's ability to drive. The tests used here determine if the driver has impaired coordination delayed responses or other signs they may be under the influence of drugs or alcohol while driving. This can include walking in a straight line, standing with eyes closed, or standing on one leg. Those who cannot pass the field sobriety test are generally arrested and taken to the police station for further testing unless it's determined the driver is having a medical episode and needs emergency treatment.
4. More In-Depth Tests
After the arrest, the driver will be taken to the police station. At this point, they may be required to go through further testing to determine how impaired they are and why they are impaired. This can include more in-depth field tests or medical tests, such as checking their blood pressure. If the officer believes the person is impaired at this point, they may be required to do a blood or hair follicle test to determine what type of drug was used and how much is in their system.
Police officers today use a variety of methods to determine if someone is under the influence of drugs when they are driving a vehicle. The goal is to keep people from driving if they are impaired and cannot react properly to traffic. Drivers should avoid using any drugs or alcohol before getting behind the wheel of a vehicle. If they do drive and are stopped, the testing methods here are the ones police officers may use to determine they're driving under the influence.
ALSO READ:
10 False Myths About Drug Testing
How do Drug Detox Programs Really Work