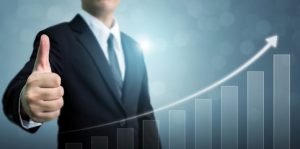 You would agree with me that the health industry is a trillion dollar industry. Whether you are a healthcare professional, a medical entrepreneur or a businessperson selling health products, you know that you stand a lot to gain financially from the health industry. I am here to help you achieve just that.
My profile
Hello, I am Collins Nwokolo. I have been a top healthy living and fitness blogger for many years. I have written many articles that covers virtually all the topics in the medical sector. My skilled ability at crafting compelling articles have to lead me to achieve success with many affiliate marketing networks like MarketHealth, HealthTrader, SellHealth, and MoreNIche. On my health blog, I have also worked with many B2B and B2C companies.
How I can help you
Simply put, I strategically deliver written words that get people to take some form of action, actions that will improve your business. Whether it means getting a sale, a client, a customer, or even an email subscriber. As you well know, words have power. When those words are crafted compellingly, it can give you the power to record higher sales, get more clients and gain more financially from the health industry.
Why you should hire a medical copywriter
You might be wondering if you really need a medical copywriter to improve your business. Honestly, You do need. Copywriting is an essential part of online marketing. For you to earn well in the health industry, it depends on how well your message matches up with the way your prospective customer views things. You've got to understand their motivations and desires. You've got to match their basic expectations and then exceed them. A copywriter helps you do all that.
A good copy can get into their heads, into their lives and persuade them to take any action you wish. But why you should you hire me?
I have already introduced myself and my credibility to you. However you might still be wondering, why should you hire me as your medical copywriter? Well, the reason simple: I will surely deliver. I have written articles on popular topics on weight loss to fitness to health insurance to mental health and even sleep health. I possess a remarkable knowledge of psychology and human behavior. My broad experience in health blogging and interacting with my readers have shown me what they need and how they need it.
To sell a product or service depends on how well your message matches up or exceeds  the way your prospective customer views things.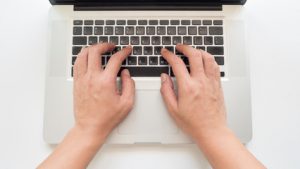 What services do I offer?
I craft persuasive copies for B2B and B2C companies who are looking to sell products in the health industry.
I create landing pages for healthcare and fitness professionals who are offering a service or selling products online.
I write medical articles for busy medical professionals who are looking to create a brand presence online.
What you will gain
A well-written, convincing and captivating copy that will compel your potential clients to any desired action you wish.
A powerful landing page that will get you more clients and drive sales.
A unique, easy-to-read, user-friendly article on any topic in the health, wellness or fitness niche.
Stimulating strategic business advice on how well to market your products online and use your copy effectively.
You will gain a lot of money.
What are my rates?
My prices are very affordable and flexible. I do not charge per hour or per word.
I charge:
$100 for well-written medical articles on a topic in the health niche.
$200 for persuasive copies to drive in sales or clients.
$300 for creating a powerful landing page.
Are you to start making your millions from this lucrative health industry? Then CONTACT ME NOW, and let's do this.