It's no secret that the healthcare sector has been facing an unprecedented change caused by the rise of digital technology and changing patient expectations. With these, there has been a surge of innovative solutions and developments trying to solve some of the biggest challenges in the medical industry today. One of these digital innovations is a patient engagement solution.
A patient engagement solution is a system that helps healthcare organizations manage patients. It can be used in any healthcare setting, including hospitals, clinics, and doctors' offices. It helps keep track of all the patients' information in one place. This includes their demographic data and medical history. Also, it can be used to schedule appointments and ensure patients get the care they need. 
Furthermore, a top patient engagement solution is designed to make it easier for patients to interact with their healthcare providers to get the care they need and, ultimately, the desired results. They do this by allowing them to access their medical records, request appointments, and even communicate with their doctors through secure messaging platforms. The best part about this is that it's easy to use. It has simple features that anyone can get the hang of in no time.
If you are ready to adopt and choose a patient engagement solution, it's essential to consider some factors. To help you, here are some of the qualities a top patient engagement solution must have:
1. Customizable For Specific Needs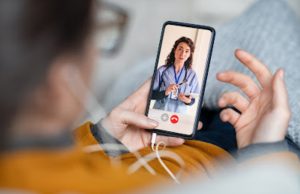 The first quality of a top-notch solution is that it must be customizable for specific needs. An excellent patient engagement solution will allow you to tailor the program to your hospital, patient population, caregiver base, and family members. Thus, it would help if you considered how customizable it is.
In other words, there's no one-size-fits-all solution regarding patient engagement. The best solutions recognize the importance of tailoring their programs based on local needs for them to work best for everyone involved. How customizable a patient engagement solution is for specific needs should be prioritized.
2. Has A Central Hub Integrated With The Hospital's Electronic Medical Records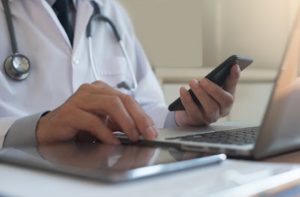 A top-notch patient engagement solution should have a central hub. This is a single place where all patient engagement solutions are connected, and it can integrate with the hospital's Electronic Medical Records (EMR), patient portal, and mobile app. This way, data doesn't get lost in the cracks between systems. 
The problem with many current solutions is that they are not centralized. Instead, they're spread out across multiple platforms. This makes it difficult for patients to find information and ensure they understand it.
3. Can Support Patients Facing A Wide Range Of Medical Conditions
A top-tier patient engagement solution should be able to support patients facing a wide range of medical conditions. Furthermore, the solution should also be able to support patients with a variety of age groups and languages, as well as socioeconomic backgrounds.
Patients who have chronic conditions, such as diabetes or heart disease, are at risk of developing complications if they don't follow their treatment plan. They may not be able to keep track of the things they need to do on their own. For example, taking medications or getting check-ups can lead to serious health problems. 
A patient engagement solution can help by providing reminders and other tools encouraging patients to follow through with their commitments. If you want your patient engagement program to reach all people with various health conditions, it's crucial that the solution you choose can handle this diversity in its users. Thus, it's essential to consider a solution's approach to diversity.
4. Delivers Good User Experience
As you can imagine, user experience is a crucial factor in the success of a patient engagement solution. Patients want something easy to use and navigate. Additionally, something that has an intuitive interface that speaks to them on their level and doesn't require extensive training or manuals.
And as you know, mobile technology is increasingly becoming part of patient engagement strategies. Therefore, the patient engagement solution must also be optimized for mobile. If your solution works well on desktop but not on mobile, it'll be hard for patients to stick with it long-term. Thus, a good user experience is a quality you should look out for.
5. Has Data Privacy And Security
Patient data privacy and security are one of the most important considerations when choosing a patient engagement solution. The solution should be HIPAA compliant, which meets the Health Insurance Portability and Accountability Act (HIPAA) regulations for protecting personal health information. Furthermore, when it comes to encryption, look for a patient engagement solution that offers Advanced Encryption Standard (AES)-256 encryption with a Secure Sockets Layer (SSL) certificate.
It's also critical that any organization handling medical records has strong security policies to protect against breaches. Some solutions offer features like two-factor authentication and robust credential management capabilities so that only authorized users can access data within their system.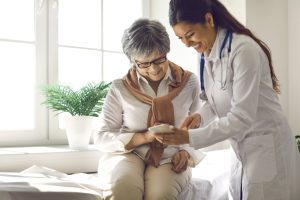 6. Backed By Healthcare Professionals And Experts 
You should only trust a solution backed by healthcare professionals and experts in their field who understand the technology and the needs of patients. For example, if you are looking for an exceptional patient engagement solution, you will articulate your vision for how it will help you engage your community with an authentic experience. You want to help ensure that people feel like they can be themselves using your product.  
Patient engagement solutions meet these expectations by helping healthcare professionals connect with their patients in new, exciting ways. These solutions are backed by healthcare professionals and experts whose role is to ensure that they meet regulatory requirements and industry best practices. Thus, the excellent quality of a top patient engagement solution is its approval by healthcare professionals and experts.
Conclusion
The best patient engagement solutions are customized to meet the needs of each hospital and its patients. They must also be easy for healthcare professionals and patients to use without sacrificing the level of care offered. In addition, these solutions must ensure that patient data is always secure and remains confidential.