Finding the right rehab center can be key to saving a life. If you believe that you or a loved one might need help for a substance use disorder, shopping for rehab centers should be one of the first things you do, after getting in touch with a doctor.
New England, fortunately, has thousands of rehab facilities employing a multitude of approaches. In Boston, directory services such as Boston Drug Treatment Centers can provide comprehensive lists of treatment facilities and programs, organized according to their services, treatment approaches, amenities, and more.
Even with all these choices, it's important to choose your rehab carefully to ensure the best possible experience for you or your loved one. Below are some questions you should ask yourself before choosing a drug rehab facility.
1) Does it meet your rehab and recovery needs?
The first thing is to make sure that the rehab center can meet the needs of the recovering individual. Not all drug rehab programs are created equal and not all of them can handle every case of substance use disorder. Unfortunately, some might just be too happy to take in patients regardless of whether or not they're able to provide an effective course of treatment.
Thankfully, the affected individual's attending physician should be able to provide a good idea of their specific needs. They may also be able to provide a list of appropriate rehab and treatment facilities. Local directory services like Boston Drug Treatment Centers can also provide you with a selection of facilities and programs in your neighborhood.
2) Does it meet your budget?
Unfortunately, cost plays a major consideration in the type and level of care available to you. That said, getting some kind of drug addiction treatment for a substance use disorder is much better than having no treatment at all. Make sure the facilities you're looking at offer programs that you could reasonably afford under the circumstances. If you're checking yourself in, make sure that you have the resources to complete the program even if you are unable to earn an income.
3) Does your insurance cover the therapy you need?
You might be in a situation where your insurance plans do not cover the specific type of care that you need. Taking the time to look at the types of insurance accepted by the rehab center can potentially save you thousands of dollars in out-of-pocket payments.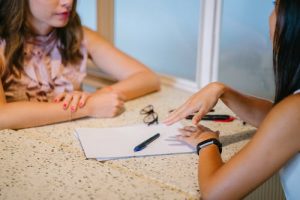 4) Would you do better in an outpatient or residential setting?
Your physicians should be able to tell you whether or not you need treatment in a residential facility, that is, an In-patient drug rehab center. Long-term residential treatment tends to be more effective than outpatient equivalents. However, participating in a residential drug rehab program can severely limit an individual's ability to earn an income while being significantly more expensive than outpatient programs.

For those reasons, outpatient programs may be better for individuals that have mild substance use disorders as well as for those who still have higher functioning. The Greater Boston Area also has several intensive outpatient programs that may be suitable for some individuals with severe substance use disorders who are unable to afford a full-time residential program.
5) What kind of approaches does the center have?
Successful outcomes for substance use disorders often involve trying out several different approaches until a combination that suits a specific individual could be found. Thus, treatment centers that can offer a wider range of treatments tend to have a better shot at facilitating recovery compared to centers that may only offer one or two approaches.
It's also worth noting that most drug treatment centers in Boston offer evidence-based programs. Many also offer faith-based and alternative treatments, which may work better for some individuals, especially when combined with conventional treatments.
6) Does the facility have good reviews?
Reviewing rehab centers can be tricky, as laypeople do not always have a realistic expectation of what is involved in achieving a recovery. Regardless, online reviews and testimonials can give you an idea of how well a facility is run. Just take everything with a grain of salt and try to see if there's a deeper context behind any overwhelmingly negative or positive reviews.
7) Is the facility accredited to do the types of treatments it offers?
Accreditation ensures that a facility meets state and federal safety guidelines. Ignoring the absence of certification and credentials can easily put you or a loved one at risk, especially in situations where medication and drug replacement therapy is involved. Even unlicensed counselors and therapists have the potential to do profound damage to individuals simply by giving them bad advice from an undeserved position of authority.
Look for accreditation from at least some of the following: the Massachusetts Bureau of Substance Addiction Services, the Department of Public Health, the federal Substance Abuse and Mental Health Services Administration (SAMSHA), and nonprofits such as The National Certification Commission for Addiction Professionals (NCC AP), The Joint Commission, Commission on Accreditation of Rehabilitation Facilities (CARF), The Healthcare Facilities Accreditation Program (HFAP) and the Accreditation Commission for Health Care (ACHC).
Conclusion
The specific rehab program you choose can be a major predictor of long-term outcomes. It's not enough to simply have a list of rehab programs in your neighborhood. If you're serious about recovery, it's important to take a few hours to find the answers to the questions above. Good luck and be well!