Are you one of those who want a beautiful smile but averse to the visibly awkward dental braces? I have good news for you people!!
Dentists recognized your hesitation and came up with Invisalign for adults. It is an innovation of modern orthodontics. No metal frames and wires, and one day you appear in front of the world with a fully confident smile! 
Read ahead to know more about teeth straightening via Invisalign treatment. Below are some reasons why you should get Invisalign treatment for your teeth as soon as possible. 
What is Invisalign?
Invisalign are also known as clear aligners because they are made of thin transparent plastic. They are not clearly visible to the person in front of you. Moreover, they are removable and not fixed!!
Isn't it evident that it is the most popular method for teeth straightening for adults?
Let me take you through some of the significant advantages of choosing it for your teeth straightening. Below are some reasons why you should get Invisalign treatment for your teeth as soon as possible. 
Less Time Consuming
You are doing a job, business, housework, or higher education going on. It becomes troublesome for you to take out time for frequent visits to the dentist. Unlike traditional metal braces, Invisalign needs fewer visits to the dentist. There is not much which can go wrong with plastic. You can also change the set every two weeks at home by yourself. Also, the visits are less time-consuming because no wires or brackets need to be adjusted.
Convenience: Easy to Clean
Traditional metal braces need more care and precaution, as food can quickly get stuck in brackets and wires. This is not the case with Invisalign treatment. It takes less time to brush, and no food can get stuck. They are very easy to clean. Any discoloration or damage is clearly visible. Thus, it can be treated immediately.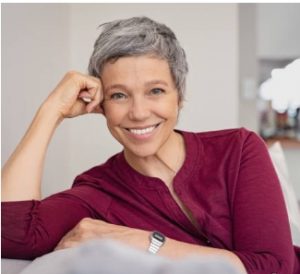 You Can Eat Anything & Everything!
You might've heard or gone through yourself the dietary restrictions of teeth straightening treatment. You can't eat any hard, surgery, chewy, or crunchy stuff. One is left thinking about what is there to eat??
That's not the case with Invisalign because they are removable. So eat anything after removing them. Just remember to brush and floss before you put them on again. Do not eat any barred stuff while wearing the aligners.
More Comfort & Less Pain
Teeth straightening for adults is often preferred through Invisalign. They are more comfortable and painless. Comfortable because they are not loaded with metal brackets or wires. Painless because they are lightweight. Therefore they create lesser issues of sore mouth. They do teeth straightening more gradually, so they are soft on your teeth and gums.
The Invisible Solution
Certain people feel self-cautious in braces. It affects their confidence and self-esteem. There are some professions where looks and presentation are of foremost importance. In such cases, dentists prefer Invisalign for adults instead of regular braces.
Do I Need Teeth Straightening In This Age?
Invisalign treatment is invented to save the time and efforts of busy adults. It is a discreet treatment. It will save you all the embarrassment and queries of your acquaintances.
And it is not only about aesthetics. It cures many dental issues like underbite, overbite, crowded teeth, impacted teeth, and many more. These issues can convert into serious health hazards in the future.
In a Nut Shell
Scientists and Doctors worked hard to invent the most convenient teeth straightening for adults. It is mostly suitable for everybody. Still, it will help to consult an experienced orthodontist about which treatment is ideal for you.
I wish you a happy and healthy smile always!
    Author Bio:
Creating perfect smiles is what Dr. Satish Pai is committed to. An orthodontist by profession, he believes that a perfect smile is a powerful part of a person's personality. When he is not working hard on perfecting his patients' smiles at Putnam Ortho, he is busy writing engaging articles about everything related to healthy and perfect smiles. He is an an experienced orthodontist. His other passions include golf, yoga, and surfing. Spending time with his family always brings a smile to his face.