The consumer healthcare market is one of the most important markets at the moment, comprising a significant amount of the world's economic activity. The consumer healthcare market has grown tremendously. This is because a majority of consumer health products don't need a signed prescription by a doctor. They can simply be purchased from a pharmacy, and a lot of generic medicines are available in rural areas as well. A lot of people also take self-medicating which a significant part of the consumer healthcare market.
A significant shift in the online consumption of medicines is also propelling the industry forward. It is no longer necessary for those who are suffering from ailment to even leave their homes to avail of these facilities. This too is estimated to boost the consumer healthcare market significantly in the near future, forming a powerful combination with other online retail options. Overall, the consumer healthcare market is projected to have positive growth.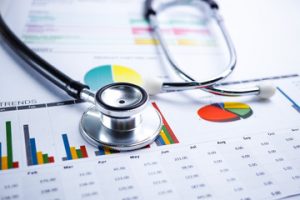 Global Outlook
The consumer healthcare markets can be classified into 3 categories, based on market maturity. Europe and North America, followed closely by Japan and the remainder of the APAC (Asia Pacific) region, followed by the rest of the world.
North America and Europe
The European Commissions's (EC) chemical regulation agency, called the European Chemical Agency (ECHA) narrows into evaluating and testing all chemicals and related entities under the program called REACH. This program takes note of different substances and how they affect people, filling in any gaps that may arise in information collection so that the quality of the data can be improved.
In North America, the situation is similar, although there is no central regulating body. A majority of all medical device manufacturing companies, health insurance companies, as well as major pharmaceutical and consumer product manufacturers,  are located here. The Senate Committee has also declared that it will be exploring the FDA's mandates of cosmetics safety. They announced that if the products were not found to be 100% safe for consumers, they will be regulating them with relation to manufacturing practices, chemical poisoning, as well as the overall impact on consumer health.
Now, the involvement of these regulatory bodies improves the market conditions for the global consumer healthcare market.
Japan
In 2005, with the Pharmaceutical Affairs Act, manufacturing and sales were unified in Japan. Post this act, the Japanese consumer healthcare market had not been flourishing. However, with the Revised Pharmaceutical Act, which declared the inherent separation of manufacturing and sales in practice, the market in Japan has been growing at a remarkable rate.
Asia Pacific
The Asia Pacific region is a rapidly growing one, owing to fewer regulatory complications, large GMP facilities, as well as a relatively lower cost of manufacturing and labor. China, in particular, has made large strides in the GMO crops facilities. In spite of these advances, the government regulatory process remains significantly slow, and this is likely to lead to companies growing fast and gaining major access to multiple markets.
Rest of the World
Latin America is a significant market, although not nearly as high in terms of revenue as the others. A majority of consumer healthcare products manufacturers have been trying to make inroads into this market by creating their products locally in Latin America. In other regions, like the Middle East and Africa, there is not growth significant enough to register.
Increasing Rates of Outsourcing Production
In many regions listed above, the production of the medicines is outsourced. The following are the reasons that contribute to such a scenario:
Growing R&D Failures
Capital efficiency, computing to a cost optimization of around 50 percent
Global localization as well as increased global footprints
New line extensions as well as products, in addition to capacity constraints
New product development & delivery systems technologies for product differentiation
Generic drugs with added value
Emergent markets
Need for operational excellence in terms of regulatory as well as GMP compliance
The requirement for specialty services
Patent expiration as well as generic competition creating the need for cost efficacy
Product differentiation as a result of access to owned technologies
Consumer Healthcare Market: Industry Trends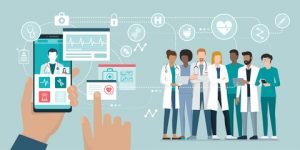 Across the globe, there are some consistent movements happening, which include:
The evolution of clear and consistent regulatory guidelines for OTC, prescription, nutritional products, dietary supplements, etc.
A regulatory framework that takes care of all functions, including quality control, research, labeling, storage and distribution, manufacturing, logistics, packaging, etc.
A defined framework for proof of safety as well as efficacy.
Control on animal testing
Restrictions on using specific components such as liquids or plastics
Specific monitoring of the safety and the efficacy
Supply chain management is helped by anti-counterfeiting measures
What will drive the Industry?
An increase in CPG companies
Increased requirement for cost efficiency due to more generic competition
Greater product differentiation due to proprietary technology
Leveraging external R&D sources according to companies as well as service providers
Payment models based on the value
Increased number of startups with no product development knowledge or manufacturing capacity.
Socialist government policies to offer affordable and accessible healthcare
Constraints
Heightened regulatory frameworks across the globe.
Significant cases of abuse as well as misuse by consumers
Preventing counterfeiting of medicines
A&M of Vendors with Global CMO Companies leading to reduced business opportunities, severely affecting R&D in the Consumer Healthcare Market
The consumer healthcare market is growing at a steady pace, driven by increasing awareness among consumers about the importance of preventive healthcare and over the counter treatment options. Consumer healthcare significantly reduces the pressure on the local medical ecosystem by reducing the need for patients with casual complaints to seek medical attention that can otherwise be redirected to serious patients.
ALSO READ: