In this day and age, surgery procedures targeted at improving facial and physical appearance have become rampant and people are beginning to accept that they can look better through these medical methods. Regardless of the cultural and religious connotation given to facial plastic surgery, there is no gainsaying that there is a growing acceptance in the practice.
By accounts to various studies, millions of facial plastic surgeries are done yearly in Canada. For popular cities like Montreal, plastic surgery is not alien practice. As you may well know, Montreal stands out for its incredible social flair and wide array of good-looking people. 
Plastic surgeries are becoming very complex with a wider range of applications. Experts have noted that these surgeries are ways of not just enhancing physical health but also improving self-confidence. Many also believe that they are vital in shedding social anxiety and boosting mental health. 
The reason why a lot of people, most especially, women engage in these enhancement procedures is that they believe that they will help keep them healthy, youthful and maintain a great social lifestyle. In a real turn of twist, men are beginning to accept this practice as they contribute largely to the growing numbers of treatments. 
A lot of people confuse plastic surgery and cosmetic surgery and often pitch together. While both procedures are closely related in terms of specialties and are commonly used in the same space, technically they are not the same. You can learn more about this here.
Examples of Facial Plastic Surgery Procedures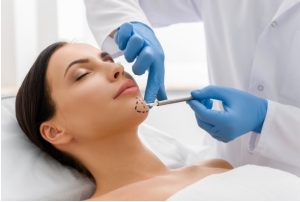 As earlier explained, there a lot of factors to be considered when it comes to getting some work done on your face. These often depend on what you want and the area of your face that you want to enhance.
While facial surgeries have different modifications, the most popular procedures include the following: 
Facelift
Facelift, which is medically referred to as rhytidectomy, is often done to tackle the plights that accompany aging. It is done to help maintain a youthful appearance and get rid of aging elements in the face. A facelift is done to transform the shape of the face and drastically reduce sagging in certain areas of the face.
Blepharoplasty
This is popularly performed to correct deformities associated with the eyelids. The motive is to rejuvenate the affected sections of the eyelids and remove excess fat. For instance, if you have droopy eyelids and tired-looking eyes, you can opt for this procedure.
Lipsuction
In many parts of the world, Lipsuction is considered one of the highly performed facial surgery procedures. It is mostly associated with women who want to have stunning lips to attract more attention. In this procedure, fat is extracted from the lips to give a fitter and slimmer look. 
These are just a number of facial works that you can consider. To enjoy the latest advances offered in the area of facial plastic surgery in Montreal, you are not limited to the aforementioned. All you need to do is to figure out your specific facial needs and the reason why you want to engage in them. You'll be sure to find a facility in the area suitably equipped to carry it out successfully for you.
How Facial Plastic Surgeries Are Done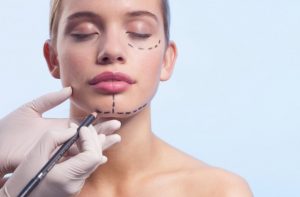 Before engaging in facial plastic surgery, it is important to note that these procedures have in some cases been reported to have some serious downsides. You should therefore be well-informed of the benefits and risks. You need to also mentally prepare for plastic surgery.
In standard facial plastic surgery, facial surgeons often come up with a comprehensive treatment that would rejuvenate the face. This means that serious attention is given to various parts of the face including the cheeks, the eyes, the jawline, and the neck, to create a harmonious rejuvenation. 
In many cases, the process requires the transfer of pair orbital and oral fats to create and improve the jawline and neck. Also, some skin is removed from the face in order to reduce redundancy as well as sagging looks. To get more understanding on how facial plastic surgeries are done, read more of the procedure here: https://www.verywellhealth.com/facial-plastic-surgery-overview-5114443 
Conclusion
Getting facial plastic surgery done should not make you feel less of yourself. On the contrary, it should increase your confidence in your association with other members of society.
Be sure you fully understand the benefits as well as the risks before going for any of the procedures. Finally, you will be better assured of getting the outcome you desire if you work with professionals in the best possible facility around you. You can read about how to deal with pain after plastic surgery.