In our daily life of hustle-bustle, joint and muscle pains have become our regular visitors. We do not get enough time for exercise and often get bothered by joint pain. Be it old or young, joint and muscle pains are equally painful for both. An easy way out of this type of pain is doing home physio. Physiotherapy has emerged as a popular medium for pain relief. It emphasizes on special exercise and muscular movement which are customized as per the pain type. There are trained professionals who know which therapy or exercise would help in getting relieved from pain. The best part about this therapy is that you don't necessarily have to visit the clinic; you can avail the benefits of this therapy at home. Nowadays people are opting for home physio. The benefit of this process is you get the physiotherapy treatment sitting right at your home. You can do physiotherapy exercises on your own or can hire professionals who provide home physio services. In any way, it will prove to be quite beneficial for eradicating your joint and muscle pain.
Who needs Physiotherapy?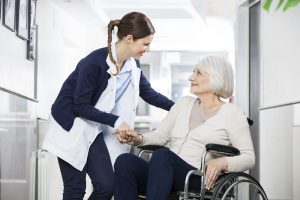 People suffering from the following conditions need the help of a physiotherapist:
Home physio offers therapy to people who are dealing with issues that are connected to motor functions or different bodily conditions.
 People who are recovering from surgery or have recent injuries or have other types of disabilities are generally prescribed physiotherapy.
People suffering from joint and muscle pains also opt for this therapy. There are certain exercises in the therapy process that help to prevent certain problems from occurring in the first place.
People who work from home also need physiotherapy exercises to keep their body fit. Given the fact that work from home employees do not travel and sit on their chair or couch all day, they might become the victim of various diseases. In order to prevent such a situation, home physio is recommended.
There are certain injuries which prohibit people from traveling to the physiotherapy center, in such cases, its always good to go for home physio, where you would receive physiotherapy at home. Doing physiotherapy exercises at home will give the work from home employee enough bodily movements and thus keep him healthy and fit. Also, physiotherapy helps in treating patients with brain injury.
Different types of Physiotherapy exercises:
There are various types of exercises that are included in home physio. Some of these exercises can be performed on your own, but some will need the help of a professional. The following exercises are helpful in getting rid of back and leg pain. You can do them yourself without any assistance-
You can do back exercise, to do this, you simply need to lie on your back and bring your knees to your chest alternatively and hold for at least ten seconds. This is an easy exercise that will help you in reducing back pain and will also reduce pressure from your legs.
Another simple yet miraculous exercise that you can perform in your home is by standing up and trying to touch your left leg with your right hand and your right leg with your left hand. This is an easy stretching exercise and will give relief to your back and legs.
Finding the right physiotherapist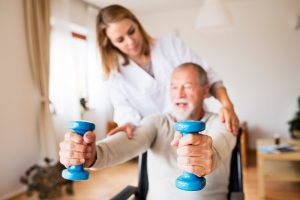 A professional will understand your specific requirements and will suggest you exercises based on that. In order to choose the right physiotherapist, you need to go through certain steps.
First of all, you can enquire in your known circle to know if they know any physiotherapist. Seeking the reverences for home physio is the best way since you don't have to worry about their credibility and authenticity.
Another way to find a home physiotherapist is to look into the internet. It's a wide world, and you can definitely find someone who is good enough. Many portals will give you a comparative analysis of the physiotherapist with their reviews and ratings, thus making it easy for you shortlist the one who will be the best for you.
Before you finalize on any therapist, you should make sure that you do a sound background check on the person. The physiotherapist you will hire should have enough years of expertise and should be a certified professional. You should also check his online ratings and reviews to get an idea about his services.
Compare their costing before you finally hire them for services. It becomes important that you must choose a therapist who fits in your budget. Since home physio can be a costly affair, hence you must make a cost comparison before choosing the one.
The discussed points show why home physio is important and how can you find a physiotherapist. Follow these steps to have a seamless experience of getting the treatment of physiotherapy.