Pulsed Electro-Magnetic Field (PEMF) therapy is a type of physical therapy that involves generating and directing powerful, pulsed, magnetic energy waves toward damaged or injured areas of the patient's body. Undergoing PEMF therapy sends energy waves into the body's natural magnetic field, which enhances healing. The magnetic fields can increase the motion of the electrolytes and ions that are in the tissues and fluids in your body. This movement stimulates a lot of chemical, mechanical, and electric actions in the tissue. Thus, Pulsed Electro-Magnetic Field (PEMF) force can naturally stimulate electrical changes on a cellular level within the cell metabolism.
Following PEMF can create a positive impact on your body. This is the main reason why most people prefer to purchase PEMF machines available for sale out there in the market. As you buy one of the PEMF machines and a heated pillow, you need to be aware of how to get the most out of them. Here are few of the most effective tips that you can follow as the user of a PEMF machine.
1. Decide whether you target a specific area of the body or your entire body 
You can find PEMF machines in different sizes. For example, some of the PEMF machines are portable and compact in size. On the other hand, you can even find larger machines that can be used for clinical applications as well. 
The smaller PEMF machines are designed for targeted use. You can target a specific area of your body at a given time with the help of these machines. Then you can find whole body PEMF machines. You should purchase a PEMF machine based on your preferences on whether you subject your whole body to PEMF therapy or not.
We highly recommend you purchase a PEMF machine that would target your entire body. That's because PEMF therapy can effectively create a positive impact on your entire body. Hence, you don't have to think twice before you subject your entire body to PEMF therapy. 
In case if you need to heal a specific area, you can still purchase a compact and portable PEMF machine available. After purchasing such a PEMF machine, you can focus on the area that needs to be healed. In case you have encountered an injury, this will be a good approach to follow. For example, targeted PEMF machines are quite popular among people who have broken bones, bruises, and dental issues.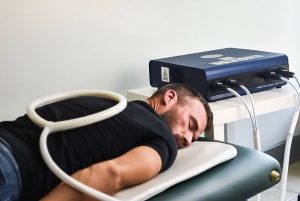 2. Decide how long you are going to use the PEMF machine 
The duration you subject your body to PEMF therapy through a PEMF machine can also determine the results that you can receive at the end of the day. After purchasing the PEMF machine, you need to be using it every single day. That's because continuous use of the PEMF machine is required to experience positive results. On the other hand, you should think about using a PEMF machine to subject yourself to PEMF therapy at least one hour a day. It is better if you can go through two different PEMF therapy sessions, which last for around 30 minutes each. You can have the first treatment after you wake up in the morning, and the second treatment just before you go to bed at night.
If you bought a low intensity PEMF machine, you will not be able to get the maximum results through short therapy sessions. Hence, you will need to use a PEMF machine along with your heated pillow overnight to experience the best results. 
3. Understand the correct way of using the PEMF mat 
You should understand how to use the PEMF machine correctly, so that you can secure getting positive results out of it. In the PEMF machine, you will notice that there are multiple pre-programmed options available for use. You should start off with an intensity of low to medium. Then you will be able to carefully inspect the way your body would react to it. Along with that, you can continue to build tolerance as well. Based on the way your body responds to the PEMF machine, you can continue to increase the intensity along with time.
Final words
PEMF is a non-invasive and drug-free therapy that works well with other therapies and, along with a combination of regular exercise and a healthy diet, can speed up the healing process. However, patients are advised to consult their doctor before changing any medication.
Now you are aware of how to use the PEMF machines in the correct way. Keep these tips in your mind and you can learn how to figure out the maximum benefits that a PEMF machine can offer you.