Drug addiction begins with a voluntary act, and the way to recovery requires another voluntary action that requires dedication and motivation, and a lot of strength.
Drug addiction is a chronic disease, and to treat it, patients will need long-term care to recover and re-enter society fully. This disorder has a particular effect on the brain and can lead to harmful behaviors, depression, and mindsets that can be difficult to combat. 
With the right drug addiction treatment combination, drug abusers can beat their addiction and return to living an everyday healthy life with their friends and family. 
Understanding addiction and the various treatment approaches is a vital step in the process of becoming sober. Here is everything to know about drug addiction treatment and what you can expect if you or someone you know is about to go through the process. 
What is Drug Addiction?
Drug addiction can be classified as a chronic disease with symptoms of compulsive, drug-seeking tendencies often partnered with harmful actions and volatile behavior. The drugs being abused can significantly affect brain function, leading to Long-lasting damage and relapsing tendencies. 
Understanding relapse – a relapse is when a recovering addict returns to the drug they used after attempting to become clean. 
When a drug user starts, they choose to take the drugs. After a while, this choice becomes involuntary and turns into a compulsive desire despite the possibility of injury or harm. Additionally, it targets the part of the brain that controls motivation, learning, and memory and can significantly impact the person's behavior. 
What Treatments are Available for Drug Addiction?
There are various treatments for drug addiction, and many of them are used in a combination that will suit the patient and the drug they are abusing. 
Some treatment options include; 
Behavioral counseling

Medication 

Medical devices and applications to help with withdrawal symptoms 

Evaluations and treatments are designed specifically for those suffering from co-occurring mental health issues in conjunction with their addiction. 

Long-term follow-ups to prevent a relapse from occurring 

Support groups, drug rehab, and programs
How are Medication and Medical Devices Used in Drug Addiction Treatment?
Medications are often used alongside devices to help patients manage withdrawal symptoms, prevent relapse, and address any co-occurring mental health conditions. 
Detoxification is often the first significant step in the process of becoming sober. It is the process whereby addicts clear their system of the drug and is often painful and mentally draining. Patients who receive no further treatment after the detoxification process are most likely going to relapse. 
Devices such as the NSS-2 Bridge are used to reduce withdrawal symptoms using non-invasive electrical stimulation that affects specific brain nerves. The device is attached behind the ears and has been proven to be an effective treatment for opioid addiction. 
Without a doubt, the most effective way to treat drug addiction is to use medication and other therapies and services customized to the individual patients' needs.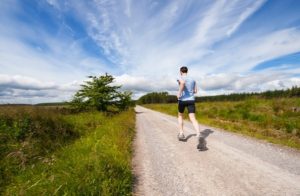 Behavioral Therapies are Used to Treat Drug Addiction.
Behavioral therapies are effective as they help patients change their attitude and behavior associated with their drug abuse, increase their healthy life skills, continue with other treatment programs, and return to everyday life with their friends and family. 
There are various types of behavioral therapy, and most are available at outpatient treatment programs designed for drug addicts. These programs that are made available to recovering addicts will most likely include group drug counseling and individual counseling. 
The types of behavioral therapy available include; 
Cognitive-behavioral therapy. This therapy helps patients understand their addiction by showing them how to recognize the problem, avoid situations in the future and cope with the conditions that have pushed them to do drugs in the past. 
Multidimensional family therapy. Most commonly used with adolescents, this therapy improves overall family functioning so that the recovering addicts can return to a happy and healthy home where they will continue to live a sober life. 
Motivational interviewing and incentives. Using positive reinforcement encourages abstinence from drug usage and can help patients change their behavior towards treatment and the drugs they abuse. 
Inpatient Treatment 
Inpatient or residential treatment is a very effective way to treat severe cases of drug addiction. Patients will have access to 24-hour care that is intense and structured to help them along their path to recovery. They often offer varied therapeutic approaches that differ according to the treatment center of choice. 
Treatment centers can include therapeutic communities where patients will stay for 6 to 12 months with a whole community of treatment staff and other recovering addicts. This long-term treatment program will change the addicts' attitude, understanding, and behavior regarding their drug addiction. 
Short-term residential treatment often focuses on the detoxification process and helps the patient via community counseling in an open setting that they feel comfortable in.
Learning about the different drug abuse treatments is a significant first step when on the road to recovery. Accepting a greater understanding of what lies ahead gives you a clearer vision of where you want to end up in life.