Hair maintenance is an integral aspect of overall health. It is more than just looking and feeling good. Your hair has a lot to say about your health. When it comes to washing your hair, there are different opinions about when and how you should do it. For some people, it should be a daily affair while some others opine that once a week or bi-weekly is just fine. Whatever side you fall, choosing your hair care products is very important. The first considerations when choosing your products are shampoo and conditioner. Depending on your hair texture, scalp issue, or style, you can be sure to find the perfect products that will do wonder for your hair. In this post, we will share some of the best shampoo and conditioners that you need to try out.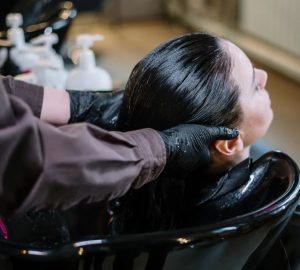 Wow Apple Cider Vinegar Shampoo & Conditioner Sets
If you are familiar with the wonders of apple cider vinegar, you will agree that it is an important ingredient that should be part of your hair care regimen. Having it in your hair products is the best choice you can have. The Wow Apple Cider Vinegar Shampoo and conditioner sets are made of organic ingredients that are perfect for increasing the gloss, hydration, and shine of your hair. They also help to reduce dandruff and frizz, and itchy scalp. These products work perfectly well with all hair types, and you don't have to worry about additives because they don't contain sulfates or parabens. 
Living Proof Shampoo
If you have issues with frizz, this shampoo and conditioner are the great choices for you. The nutrient-packed, silicone-free shampoo is designed to help smooth your hair. It does more than this as it also lays the foundation for a humidity-proof and magical shield for each strand of hair. It is specifically designed for frizz-free hair. If you usually have issues with maintaining the shine in your hair, Living Proof shampoo and conditioner will be a great choice to add to your hair regimen.
Kerastase Bain Satin 1 Shampoo
If you are dealing with dry hair, you need some help, and that is what Kerastase Bain Satin 1 Shampoo has to offer. Do you have hair that looks and feel more like straw than silk? Have you tried a handful of products without any improvement? This might be the product for you. The nutrient-packed shampoo meticulously infuses each strand of your hair with nourishing lipids and glucose proteins so that you can get soft and shining hair even before using conditioner.
Pattern Hydration Shampoo
Choosing products for curls management can be dicey. It is one of the high-maintenance and pickiest hair textures, but the good news is that you can find the perfect products for it. Pattern Hydration Shampoo is an all-rounded product that leaves your curls feeling clean and hydrated. It also has a nice scent of sandalwood, bergamot, or jasmine. The scent is light and not overly perfumed.
Wow Coconut Milk Shampoo and Conditioner
This is another combo from the stable of Wow. These products are DHT blockers and are designed to reduce hair loss. The combo contains essential oils and vitamins, including coconut milk extract, aloe vera extract, castor oil, keratin, and argan oil, for faster hair growth. These products are perfect for both men and women. They are sulfate-free, paraben-free, and salt-free
Conclusion
Whatever is the texture of your hair, you can be sure to find the perfect hair care products that will rejuvenate your hair. The products highlighted above are some of the best shampoo and conditioners that you can find in the market.