Our eyes, and by extension, our eyelashes, are among the most important and valuable possessions we have, whether we are male or female.
It's no surprise that fake lashes have become an essential part of our makeup routine, especially for women. It is not out of place to suggest that we all want to look nice and pretty, male and female, but only a few know how to do so.
It is critical to incorporate eyelash treatment into our daily personal grooming routines, as this is a vital part of eye care. The eyelash is a hair that grows at the edge of the eyelid. It protects eyes from debris such as dirt, sweat and water. Thus, the eyelashes are the first line of defense for your eyeballs and should be treated with care 
Your eyelashes are also among your most noticeable features because they instantly raise your eye makeup and beautifully frame your eyes. However, for some people, this is not so easy.
Eyelashes may begin to fall out or thin out for various reasons, including advancing age or an underlying medical condition. The funny thing about eyelashes is that, although they're the subject of many product talks, no one ever mentions how to care for them.
They are an essential part of our faces and should be treated with the same care as our skin and hair. The truth is that the more you take care of your lashes, the more minor things you'll need to make them healthier, thicker, lusher, and possibly longer.
So, how can we take care of our eyelashes? The following are some simple care tips for eyelashes: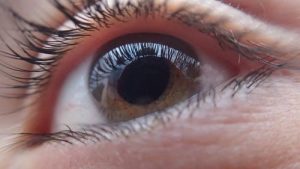 Before going to bed, thoroughly clean your face, including the eye region.
To remove any dust or makeup, gently clean the eyes with a sponge and cleansers specifically designed for the eyes or baby oil.
Choose your mascara carefully. Look for a mascara made with natural ingredients, such as mineral pigments, for daily use.
If you can avoid it, avoid using waterproof or oil-based mascara or eyeliner (felt tip/pen-style liquid liner is typically perfect).
Do not remove them with baby wipes, makeup wipes, or cotton pads.
Do not attempt to remove them yourself, as this may damage your natural lashes.
Apply vaseline to your eyelashes to keep them moisturized and safe. Make sure it doesn't get into your eyes.
Avoid waxing or plucking the area around your eyes.
If you have an oily face, use blotting sheets, mattifying lotions, and an oil-control moisturizer to control it as much as possible.
Use oil-free makeup removers and cleansers on your face, particularly eye makeup removers and cleansers.
Use a foaming lash cleanser to scrub them correctly at least once a week. In tiny quantities, baby shampoo (not the conditioning type) is also appropriate.
Never wash your eyelashes with soap.
Bottom Line
If our eyes are the portals to our hearts, we need to make sure the curtains — that is our eyelashes — are in good shape. This article has shown you how to take care of your eyelashes, so you need to follow them well.
We seldom consider the protection of our eyelashes beyond improving their appearance with mascara. However, we can. Lashes shield our eyes from foreign objects, and they also make us look better.