Although most cities are already easing quarantine regulations, the threat of coronavirus is still apparent. For people who are at higher risk of contracting the infection, staying inside is a better option. The challenge here is that most people buy essential commodities such as food and medicine from brick and mortar stores. In this article, we'll discuss recommended tips to maintain safety in buying or filling your prescription during the pandemic.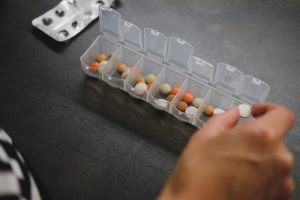 Image
Fill prescriptions online or through mail order
Many pharmacies offer mail order service to regular customers. Therefore, if you want to buy antibiotics online, you can quickly fill out a request form and have your orders delivered at your door. Apart from mail order, some pharmacies mainly operate online. The good thing about these pharmacies is that you can buy both prescription and over-the-counter meds conveniently and without fuss.
Contact your local pharmacy for home deliveries
If you'd rather buy from a pharmacy you trust, they likely offer home deliveries now. This option is excellent if you live far from the city and only have access to one local pharmacy in your area. Also, if you're considering home deliveries, make sure to limit all possible contact. Instead of paying in cash, pay using your card, or use a contactless payment method.
Look for a pharmacy with a drive-thru option
If you can't avoid going outside, you can still fill your prescription by using a drive-thru option. Some big pharmacies, especially those located in big cities, often provide a drive-thru option for faster order processing. To further reduce contact, it's best to call ahead for your order and quickly pick it up by passing through the drive-thru counter.
Observe social distancing when going to a store
If going to a drive-thru counter or buying online isn't an option, you'll have no other choice but go to a store to have your prescription filled. In this case, you'll need to practice more precautions, especially with social distancing. If possible, go to the store during off-peak hours so that the pharmacy isn't too crowded. Don't forget to use protective gear like a mask, gloves, and a face shield when you need to go out in public.
Stock-up on over-the-counter meds and other supplies
Since you need to limit going out in public as much as possible, don't forget to have a steady stock of over-the-counter meds. Every chance you get to buy supplies for your medicine cabinet, purchase everything you need at once, making sure that it will last a long time. However, avoid hoarding and try to be more considerate of other customers.
Final thoughts
With the options discussed above, it shouldn't be challenging to get your prescription filled during the quarantine. Online options are the most convenient, so taking advantage of pharmacies that sell online or mail order delivery are your best choices. On the other hand, if going outside is the only way, you must follow the recommended safety precautions while in-store and after arriving home. There is plenty of information online from verified agencies and authorities that give tips on how you can ensure safety during the pandemic.