For the past decade, the number of uninsured Americans has been declining. However, in the last year, studies have shown this number starting to rise again. Most analysts blame this rise in uninsured individuals on various misconceptions about health insurance that are being passed off as truth.
Without the right health insurance policy, you will struggle to get the care you need. If you do receive medical care, you run the risk of the cost of this care bankrupting you. Rather than waiting until you are staring down the barrel of a real financial crisis, you need to be proactive. You can read the beginner's guide to understanding health insurance.

Read below to find out more about the most common health insurance misconceptions and the truth behind them.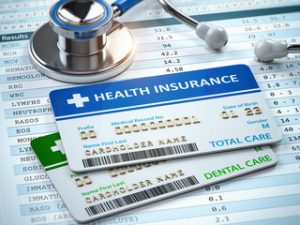 Disclosing Pre-Existing Conditions Isn't Important
One of the biggest hurdles people have to get over when attempting to get the right health insurance policy is dealing with pre-existing conditions. Most people try to get health insurance for the cheapest price possible, but pre-existing conditions can thwart this effort. The biggest misconception most people have regarding their pre-existing conditions is that reporting them to the insurance company is not that important.
In reality, if your health insurance provider finds out you withheld this information from them, they can cancel your policy. This means you will be without health insurance, which is why disclosing this important information is so crucial. While a pre-existing condition may make the price of your health insurance coverage increase, you can avoid having the policy voided at a later date due to the withholding of information.
Being Healthy Means You Don't Need Health Insurance
Thinking that health insurance is something you can get later in life will lead to lots of problems in the future. Even if you are healthy, you will still need occasional healthcare services to stay that way. Attempting to pay for things like doctor's visits and medications out of pocket can be very expensive.
The healthier you are, the less you will ultimately pay for your health insurance coverage. Instead of waiting, now is the time to visit the HealthMarkets website to find out more about the policies at your disposal. Once you find information about health insurance here, choosing the right policy will be much easier. There are so many compelling reasons to get health insurance, which you should know of.

Choosing the Cheaper Health Insurance Policy is the Best Idea
Before going out to look at the various health insurance policies on the market, you will need to gather some important information. Creating a budget to figure out how much you can afford is a good idea. One of the biggest mistakes most people make when shopping for health insurance is immediately choosing the cheapest option they find.
In most cases, these cheaper policies will have extremely high deductibles. This means that major medical expenses may cost you a lot of money out of pocket. Instead of gravitating towards the cheapest policy, you need to read the details of each policy at your disposal.
Finding out about the deductibles, prescription plan and preventative care offered by a particular insurance policy is crucial. With this information, you can start to narrow down the selection of policies at your disposal. While finding the right insurance policy may be time-consuming, it is definitely worth the effort. The right health insurance policy will help you get the medical care you need without paying lots of money out of pocket.
Seek Out Professional Help
If you are having a hard time figuring out what type of health insurance policy is the best fit for your needs, allowing professionals to help you make this important decision is crucial. With their assistance, finding a comprehensive and affordable health insurance policy will be simple.