The use of cannabis oil is growing worldwide, with more countries embracing the use of the product and legalizing it. This has to do with the health effects that are offered by the oil. Different from cannabis, it does not come with the psychoactive effects that THC brings. This makes cannabis oil suitable for daily use. More and more, we also see the term 'hemp oil' being used. However, it is very important to know that this a different product than CBD. In this article, we will dive into the differences that the product offers.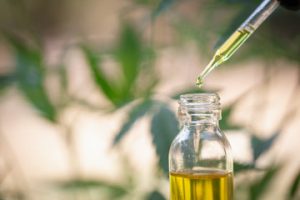 What is hemp oil?
While cannabis oil is extracted from the cannabis plant, the hemp oil is extracted from the hemp seed. This also means that the product is made from a raw material that is very different in nature. The hemp seed offers many nutrients to its users but does not include the substance CBD. Hemp does include healthy fats, proteins and many minerals as part of its package—a good choice for every diet. 
Production process is very different
While CBD is being extracted using chemicals or CO2 extraction, hemp oil is extracted via a 'regular' production process. The hemp seeds are being pressed using special devices, resulting in the release of the oil that is then captured. This is quite like processes that we see in olives to produce olive oil. CBD is a more complex process, as chemicals need to be added to extract the active CBD substance. CO2 extraction is a more refined process, but this requires a more complex production process. By using CO2, the active substance is extracted from the cannabis plant. This means that no chemicals are present in the CBD and it is completely pure. CBD oil from cibdol is an example of such a CO2 extract DB oil on the market. 
How can you consume hemp?
Normally hemp is consumed very differently from CBD. It can be applied to the skin to achieve the desired health effects. For example, it moderates the oil production present in the skin. Besides that, it is argued to have anti-aging properties. You can also consume the oil in your food and drinks, like CBD. 
Possible negative side-effects from hemp oil consumption
It could be that you experience negative side-effects from the use of hemp oil. When applying it to the skin, it could cause skin irritation. If this happens to you, make sure that you do not use the oil any longer. When it comes to oral consumption, you could experience a temporary digestive upset. This holds true for all types of oil, and in this respect, hemp oil is no different. The chances are very likely that you will not experience any of these effects. Continuous research is being conducted to make the quality and product better and more understandable for its users.