Hair conditioners improve the texture and appearance of hair extensions. And for any hair enthusiast, hair conditioners are miracle workers. Just kidding. There are lots of fantastic homemade hair conditioners available in the market that meet the needs of different textures of hair extensions.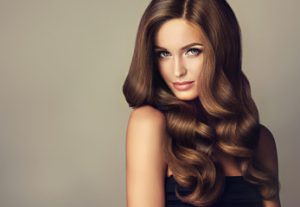 However, you might get bored of using the same hair conditioner over and over again or even get tired of deciding what type of hair conditioner to use. Which is why we came up with a list of five of our favorite natural and homemade conditioners you should try.
Homemade conditioners are fun to make, organic and add an extra amount of vitamins and nutrients to your hair extensions. After all your hair extensions are just like natural hair and they too also need nutrients to stay healthy.
So in no particular order, here are our five awesome homemade conditioners. Please remember that these treatments will only work on human hair extensions. Read on!
5 Awesome Homemade Hair Conditioners
1. Avocado Mask
Not only do they taste great, avocados has many amazing health benefits. Avocados are loaded with vitamins, protein and essential oils that are not only good for the skin but also for your hair extensions. Do these :-
Depending on the number of your extensions you will need half avocado or a whole one.
Peel the back of the avocado, remove the seed, then mash the avocado in a bowl.
Next gently coat your extensions with the avocado mash using a brush.
Start from the top of your extensions and gradually move to the tips.
Let it sit for about an hour.
Next, wash off the mask with warm water and shampoo. Leave to air dry for a day.
You will notice your hair extension feels smoother and softer.
2. Milk Bath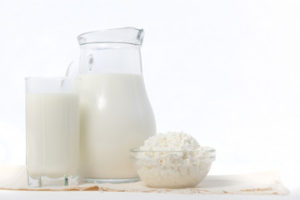 We all know how great milk is for the skin. Ever had a milk bath? Wasn't it lovely? Milk is loaded with proteins that improve the structure of worn out hair fibers. Milk also strengthens hair fibers, giving them more bulk and bounce. When used for hair extensions, milk quickly adds body to limp hair extensions. Do these :-
For this whole treatment milk is preferable.
Pour about two glasses of whole milk into a bowl and dip your hair extensions.
Allow it soak for about 2 hours.
Next, wash extensions with warm water and a mild shampoo and allow to air dry.
Your hair extension comes back to life and is ready to use.
3. Rosewater Rinse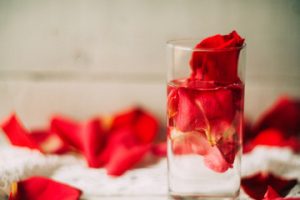 Not only do rose water smell nice, but they are also excellent moisturizers for both the skin and hair. A rose water rinse is an excellent way to both remove residue from your extensions and revives dull hair. To get the most of rose water, buy from stores that sell original and quality rosewater. You can also make it yourself. To pamper your hair with this rinse, do these:
Fill a bowl with three glasses of rose water and dip in your hair extensrions.
Let it soak for about 2 hours.
Next, gently wash your extensions in the rose water then rinse completely.
Allow to air dry for a couple of hours.
Your extension not only smells great but also looks great.
4. Egg Mask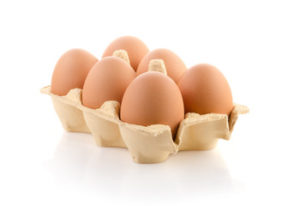 Eggs are packed with loads of protein. They also have cholesterol that maintains the integrity of any cell in the body, including hair cells. Eggs not only add body and volume to limp hair, but they also restore shine to dull hair. Do these :-
For this, you will need 1- 2 raw eggs.
Break the shells and pour the eggs into a bowl.
Whisk vigorously. You can also add a teaspoon of olive oil if you wish.
Next, pour into a bowl and dip in your hair extensions.
Allow it soak for about half an hour.
Next, wash your extensions with warm water and shampoo.
Allow your extensions air dry for a couple of hours.
Your hair is good to go.
5. Argan Oil Steam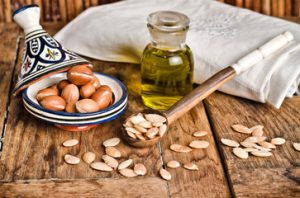 Argan oil is a sweet smelling oil from Morocco. This light oil is fast absorbing and nongreasy making it the perfect oil for leave-in conditioning. This steam therapy is great for dry hair with frizzy ends. Do these :-
For this, you will need a bottle of argan oil, some aluminum foil, water and a pot.
First, pour a generous amount of argan oil into a bowl. Next, dip your hair extensions and stir vigorously to coat the entire extensions with hair.
Next, wrap your extensions in foil and set aside.
Heat water in your pot till the water boils. Once it starts boiling, turn off the heat.
Slowly deep your extension wrapped in foil into the pot. Cover the pot and let the hair soak for about an hour.
The heat and steam slowly cook the hair, driving the oil into the hair fibers.
Next, unwrap the hair from the foil and wash the hair with warm water and shampoo.
Allow your extensions air dry for a few days.
Your hair is as good as new.
A Gift from Mother Nature!
Homemade conditioners are nature's gifts to women. And because they are organic, they don't contain harsh chemicals contained in conditioners and shampoos. These are five of our favorite homemade hair conditioners you can try out. You will be glad you did. Are there more tips you want us to know about? Tell us in the comments section below. We are itching to hear from you. Enjoy!
YOU CAN ALSO READ: