Following abdominoplasty, taking care of your body is integral to your recovery. Since tummy tucks are surgical procedures, you will spend between four to six weeks in full recovery mode. You probably already know the importance of bed rest, but beyond this measure, what exactly should you be doing to care for your body after surgery? Read on and find out!
Make Plans For Resting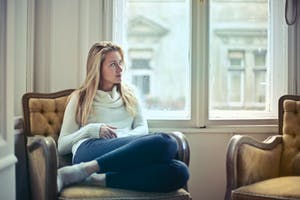 Since your doctor will advise you to limit your movement for a few weeks as your body heals, you'll want to get everyone on board who needs to be involved with your recovery. Get your childcare, pet care, housekeeping, and other responsibilities you typically manage cared for by those you trust. Additionally, inform your employer that you will be on bed rest for a few weeks as you recover. 
Try to take care of these daily tasks before surgery so nothing is left to the last minute, and everyone can feel prepared. Your tummy tuck post op recovery time is critical to maintaining results and healing as quickly as possible. Prioritize this time for yourself. 
Eat Healthy Foods
If you intend to optimize your results, you must stick to a healthy diet, especially as your body is healing. You can support your results more effectively by eating foods that do not promote bloating, indigestion, or stomach upsets. 
Since you'll be sedentary for a few weeks, do your best to select foods that will be easier to digest. Soups, stews, hot teas, and health shakes are ideal options as you recover. Be sure to avoid excessive salt and don't drink alcohol during this time. 
Wait For Exercise
You should not take up your regular exercise routine until your doctor clears it. Typically, patients can return to their regular workouts once six weeks have passed since surgery. 
Still, everyone is different, and depending on where your body is with the healing process, the time may vary. Be patient with the process and know that building resiliency as you heal is worth the wait. You'll end up stronger and more capable of doing those intense exercises once your body has had the time it needs to fully heal.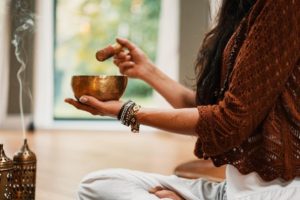 Minimize Your Stress
Stress wreaks havoc on the mind and the body. To not make the physical discomfort of healing worse, do your best to minimize your stress as much as possible. 
Spend some time alone and enjoy your time in bed napping, listening to soothing music, or reading an interesting book. 
This is the time to focus on self-care to get the most out of your results once you're healed. 
Wear Supportive Garments
If your doctor has recommended garments to support your recovery, like compression bandages, make sure you comply with the instructions. Continue to wear your garments and bandages until the recommended period is up. By wearing these items, you support your body as it heals and ensures the best results possible. 
Address Your Drainage
Any draining that needs to occur following surgery should be managed under your doctor's direction. If you are unsure of how to go about the process, wait and contact your doctor for the next steps. For healing and preventing infection, addressing your drainage is an essential step in recovery. Don't overlook the significance of this part of healing. 
Bottom Line
Following tummy tuck surgery or something similar, taking care of your body is about getting all of the rest you need to care for your body as it heals. To get the most out of your results, follow the tips above and your doctor's instructions. A new and happier you is on the way!