A friend once told me that having a large batch of cooked chicken breast preserved in one's fridge or freezer is one of the best staples to get quick meals on the table.
This is because it can come as sliced or shredded chicken, which is the base for so many delicious recipes.
What is the best way to make chicken breasts in the pressure cooker–perfectly cooked situation? The answer lies in the recipe! Yes, you heard me, the recipe. So, with a good recipe, making instant Pot Chicken Breast can be so convenient for you every single time.
If you have not tried it before, let me give you a hint. Instant Pot Chicken Breast can be used as a family meal or sliced on top of a Chicken Salad.  Did you just sound yummy? I know you must be salivating already.
That's not just all, it is also great to shred, and it can go with dishes like Creamy and Cheesy Chicken and Rice, Chicken Pot Pie, Chicken Enchiladas, Beef and Broccoli, or Creamy Parmesan Chicken Casserole.
So, there are a plethora of options for you to use instant Pot Chicken Breast for.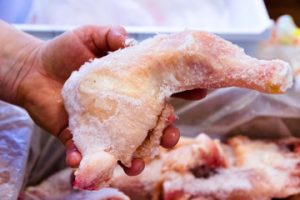 For me, I like preparing Rotisserie Chickens or Roasted Chicken Breast in large quantities. But sometimes, when everyone is already famished, and they are clamouring for food, it can come to your rescue despite not even planning. All you need to ensure is that you have enough stock in your fridge or freeze, and the rest they say is history.
So, you can put your trust Instant Pot, and it will be your secret weapon to a good meal. With it, foods which include rice, baked potatoes, sweet potatoes, chicken stock, or beans can be ready in minutes with a two or three burner gas cooker.
You need to note that Chicken Breast is a trickish type of meal to prepare to juicy perfection. But I can assure you that with dedication and determination to get better with every try, you will have perfected perfectly cooked chicken breast in the pressure cooker within a short period.
Now enough of the talk. How do you go about cooking a juicy chicken breast in an instant pot? There is a certain thing you must note to achieve this purpose.
Size: You already know that the more quantity you have, the more time is going to take for the meal to be ready. So, the cooking duration is determined by the size of each breast, not total pounds.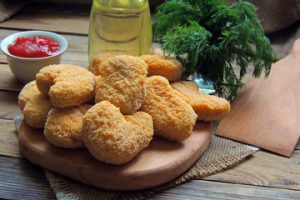 This is because the recipe was developed with the use of organic chicken breasts. So, it runs smaller than conventional chicken breasts.
For you to cook six-ounce chicken breasts, it must be for 6 minutes on high pressure if it is fresh but ten minutes on high pressure if it is frozen
For coking of eight-ounce chicken breasts, it requires seven minutes on high pressure if fresh while it requires 11 minutes on high pressure if it is frozen.
For ten-ounce chicken breasts, it needs 8 minutes on high pressure for fresh chicken while twelve minutes is required on high pressure for frozen chicken.
So, let's start cooking.
Put the frozen chicken breasts in the inner pot of instant pot.
Then, you add in a cup of pineapple juice or chicken stock.
Add seasoning (salt and garlic powder).
Set the high-pressure cooker to 10 minutes and turn the valve to seal in the steam.
As soon as the cooking time elapses, allow the pressure release naturally for 5 minutes and do a quick release.
Remove the meat from the liquid and let rest for 5-10 minutes.
Once the food is ready, you can decide to serve as a whole chicken breast or slice it up.
But for the use of sandwiches, salads, casseroles, etc., you have to shred the Chicken Breast.