There is more to beauty routine than just picking the right products. It's all about proper coordination of several aspects of your life to keep your skin radiant. Food, water, level of activity, and sleep all have a great influence on the condition of your skin, as well. So, here are some tips on how to level up your beauty routine for healthy and glowing skin. Not only will you look more refreshed on the outside, but they will also energize your mind and boost your mood.
Keep your body hydrated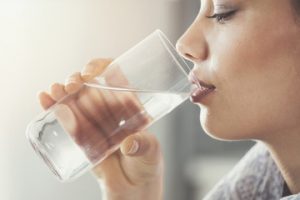 Water is essential not only to keep the thirst away but also to remove harmful toxins from your body and keep you hydrated. If you don't drink the recommended eight glasses of water per day, your skin will become dry and wrinkle easily.
Since people usually forget to hydrate, use one of the apps designed to remind you, and always have a bottle of water at your side. If you want to better the taste, add some lemon or cucumber slices for vitamins and more refreshing flavor.
Make adjustments to your diet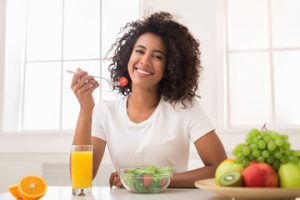 Food greatly affects our skin. Improper diet can lead to premature aging and conditions like acne. Create a meal plan that is rich in fiber, protein, and full of vitamins like E and C that are great for the skin. Avocado, salmon, nuts, flax seeds and olive oil, for example, consist of healthy fats that will make your skin glow and look younger.
One of the most harmful ingredients in products is sugar, which reduces collagen production and negatively affects skin elasticity. If you consume too much sugar, your skin may turn dull, age prematurely and even sag. So, replace sugar with artificial sweeteners that are healthy like stevia and turn to fruits instead of cakes and candies.
Get your body moving daily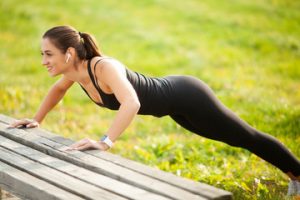 You don't have to go to the gym every day or stick to demanding exercise plan, even the less dramatic workout can have a positive effect on your skin. Go for a half an hour walk every evening or join a Zumba class to make it all more fun.
When you expose yourself to physical activity, the body sweats and eliminates toxins and impurities. Also, your blood circulation is better, and your skin gets more oxygen, making it glow and radiant. There are some facial exercises you can do daily for 15 minutes that will help your skin look younger and more firm.
Always wear sunscreen
Sun is good for the body and mind since it boosts the production of Vitamin D and elevates the mood among other things. However, too much sun exposure can damage the skin and lead to premature aging, hyperpigmentation, dryness, and, unfortunately, cancer.
For healthy and glowing skin, you should always use a sunscreen with at least SPF30 when going outside. This is also something to do even during the sunny days in winter, spring, and fall, especially if you will be out all day. Sunblock products are available for every skin type and in any texture that will make you feel comfortable and efficient even under makeup.
Discover your ideal beauty products
When it comes to beauty products, this is where people most commonly make mistakes and accidentally may damage their skin. Namely, beauty products are not only about what you use but how you use them as well. First, you need to determine your skin type and stick to the products specially designed for it. Then, pay attention if your skin is more sensitive, easily irritated or you suffer from conditions like rosacea which require special product lines.
When you have that sorted out, it's time to build an appropriate beauty routine to respect daily – in the morning and evening. Start by cleaning your skin to remove pollutants, impurities, and makeup with cleansers like soapy gels, tonics, and lotions. Exfoliate to remove dead cells and provide a deeper cleaning of your pores at least twice a week. Moisturizers like fluids and creams come in the end, but if you use a serum, it's best to apply it before sleep with your night care for the ultimate effect.
Entrust your skincare to professionals
Beauty products you use at home have their limits, and once in a while, you should entrust the care of your skin to professionals. The treatments depend on your age, skin type, and also where you live since the climate has a great impact on the body.
For example, due to long periods of sunny days, visiting a laser clinic is very common for hyperpigmentation and rejuvenation treatments. If you live in highly polluted cities like New York and Hong Kong, microdermabrasion should be a routine to remove dead cells and toxins from the skin. Professionals not only have the proper equipment and expertise but also will advise you on the best treatments for your skin, including your daily products.
Take control of stress
Stress is hard to eliminate but can be easy to manage. Too much stress leads to acne, wrinkles, and other skin problems, not to mention it can also affect the overall health. One of the ways to take control of stress is to change your lifestyle like quitting smoking, drinking less alcohol, and spending less time on social media. Meditation and yoga also proved successful in managing stress and improving the quality of life.
Also, getting the recommended eight hours of sleep every night is essential for the regeneration of the body and mind. If you have trouble falling asleep at night, play some soothing sounds like waves, rainfall or whale song, but also turn off the TV and keep the phone away from your bed. Not enough sleep can worsen skin sensitivity and irritation, decrease collagen and hyaluronic acid deposits, and lead to conditions like psoriasis.
Final thoughts
To level up your beauty routine for healthy and glowing skin, you need to change your lifestyle. At first, this will be challenging, but start with something simple like beauty products and proceed step by step from there. Pamper yourself with a facial and professional skin treatment from time to time to keep your skin radiant and in the best shape. After a while of this new lifestyle, you will notice your skin looking and feeling better, as well as your overall body and mind.