What are neurological occupational therapy And physiotherapy services? Let's look at each one separately. Neurological occupational therapy is a therapy that specializes in the treatment of people who have struggled with everyday tasks such as getting dressed, preparing meals, bathing, eating, and grooming due to neurological disease or injury.
Physiotherapy services are those therapies that involve using hands to manipulate, massage, and mobilize body tissues. Using this therapy forces the improvement of blood circulation and movement of muscles while relaxing areas to remove stiffness and pain. This therapy can also happen after neurological disease or injury. 
You can do some research to learn more about these services; there are many scholarly studies that have been done to prove their efficacy. You can also contact https://www.abilitiesrehabilitation.com/ to get more information about it. They can tell you what exactly is done and how it can help you. 
This article will attempt to teach you a little more about these therapies to see how they can help you. It will help you to understand why these therapies would be chosen for you. It can also help you to see what is involved in these therapies.
Neurological Occupational Therapy
Neurological Occupational Therapists are people who work with people who have had life-changing neurological injuries. Having these types of injuries can have a deep impact on a person's ability to do daily activities. The everyday practicalities of doing these activities can be very difficult for people that have additional physical needs. 
This is a type of disability that can be visibly present and can be very clear where the challenges are. Where once a person could do a wide variety of things in daily life, they now have barriers to those everyday activities.
There can also be hidden disabilities that affect cognitive and executive functions, including fatigue, sensory limitations, and other psychological consequences. 
You also can't ignore the psychosocial elements of living with this type of disability. It changes lives completely and can change how people view themselves after the injury. These people were once happy, healthy people, and now due to an injury or disease, their lives have completely changed. You can learn here about some of the psychosocial elements that can affect a patient after a neurological injury: https://pubmed.ncbi.nlm.nih.gov/7874099/. These people are just trying to adjust to a new life that they must have, and the neurological occupational therapist, or neuro OT. 
The role of the neuro OT is to do proper evaluation and treatments for people who have suffered from a brain injury or prolonged neurological disease. This OT wants to approach the individual with a holistic approach that involves not only the patient but the whole family.
The OT will want to interview the patient and their family to get a complete understanding of their overall needs. This can include vocational, medical, social, and emotional information that is needed in order to provide for all the needs of the patient. 
The OT will then use this information to begin a treatment program that can help the patient in all areas. This will also allow the OT to further evaluate the patient to see what other needs that they may have. The OT will use all the information from these new evaluations to create more treatment or to further target the needs of the patient.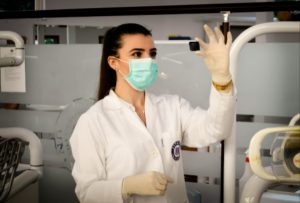 Physiotherapy
Physiotherapy is a different type of therapy that involves working with the patient's movement. They want to learn how to get to the bottom of the root causes of the injury. Physiotherapists work on a variety of issues that can evolve from injury or disease. These could include neck and back injuries that are caused by problems the patient may have in the muscles and skeleton. It could also include issues that are in the bones, ligaments, joints, and muscles, such as arthritis or the aftereffects of amputations. 
Other problems that are addressed are lung problems such as asthma and chronic obstructive pulmonary disease, or COPD. They also work with patients with a disability that goes along with heart problems, pelvic issues such as bowel issues, and bladder issues that come about because of childbirth. Neurologically speaking, they can work with patients who have had trauma to the brain or spine, as well as diseases such as Parkinson's disease.
They can also help with fatigue, stiffness, pain, swelling, and loss of muscle strength due to cancer or neurological injuries. You can see here some of the other neurological treatments that a physiotherapist can do. You would be amazed at the things that they can help with. 
A physiotherapist does many things to help with these issues, and that includes learning about your medical history, assessing and diagnosing your condition, setting up treatment plans and prescribing a course of exercises that you need, and getting you any assistive devices that may be necessary. 
Conclusion
The neurological occupational therapist and the physiotherapist will work together with patients that have suffered a neurological injury or disease. They can both prescribe exercises that work together to help the patient and give the patient more freedom. They will get together before creating a treatment plan so that they are not overlapping exercises or other treatments and so that one treatment won't hurt another treatment. 
The patient can benefit greatly by working with both of these therapists, as well as physical therapists. The patient will get all the treatment that will help them get to be the best version of themselves after suffering this type of injury or disease. The therapists working together can make this happen and make sure that the patient will be able to lead as independent a life that can happen with their injuries. You want to make sure that the patient will get back as many physical and mental movements as possible, and you can do this with neurological occupational therapy and physiotherapy. Working together with these two types of therapists can make the patient as healthy as possible.