Developing gastric cancer or stomach cancer, as it is commonly referred to, isn't easy. After all, it is not only a disease that can cause a lot of discomfort and pain but also overwhelming feelings of anxiousness, fear, stress, and uncertainty for the patients and the people around them. And when the available treatments can potentially yield undesirable side-effects, dealing with it can be more than just a little challenging.
Fortunately, not all is doom and gloom. By learning more about your diagnosis and the available treatment plans, regularly communicating with the people in charge of your health care, and having a strong support network of family and friends, you'll be able to better cope with the disease. And as a result, you'll keep the stomach cancer from lowering your quality of life. 
Understand the diagnosis and the chosen treatment plan
As its name suggests, gastric cancer is a kind of sickness that involves the formation of malignant cells in various areas of the stomach. And this can cause indigestion as well as physical pain in the affected area. And, in turn, affect the patient's diet. Some of these types of cancers include adenocarcinoma, carcinoid tumors, GIST or gastrointestinal stromal tumors, and lymphoma.
While there is no cure for stomach cancer, there are several kinds of treatments available for it, from targeted therapy and surgery to chemotherapy and radiation. If treatment is recommended, make sure to ask your doctor for reliable websites and publications to gain a better understanding. Having a better idea of the treatment will not only help set your expectations, but it will also make you feel in control.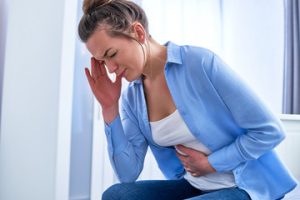 Surround yourself with family, friends, and people who could relate to you
Having a strong support network is vital for social creators, especially during times in need. While you probably don't want to bother your friends and family, you are going thru this journey together. Let them feel useful and ask them to be part of it, let them help you with grocery shopping, bureaucracy, cleaning, or just having a company – they need it the same as you do. Doing this can improve your social health too.

Ask anyone who has ever experienced stomach cancer, and they'll tell you the same thing: the disease is hard to deal with. But just because it presents a lot of challenges, it doesn't necessarily mean that it's impossible to cope with it. And by making sure that you understand your treatment options better and being around your loved ones more, you'll be able to get through it much easier than you would have otherwise.