Whether you are an aspiring manager or a celebrated one, you know that this profession requires continued learning and plenty of advice, especially when it comes to the issue of implementing new technologies.
Managing a healthcare facility is a big responsibility. Every aspect of the facility management, from the way it is to how it is maintained and run daily, can impact the patients' outcomes and lives. Healthcare facilities such as hospitals are subject to unique federal requirements; failure to comply with these requirements can result in loss of the accreditation, which will shutter the facility's operations.
Healthcare facility managers work in hospitals, clinics, surgical centers, and providers care for patients anywhere else. Their primary duty is to ensure that the facility meets the industrial set standards of health and safety and those particular to healthcare settings.
This may sound like a straightforward job: keeping everything clean and in perfect working order. But in the medical industry, it's often anything but. The managers can be responsible for assisting the hospitals to roll out cutting-edge technologies and for meeting the sustainable goal. They are also in charge of overseeing new construction or renovation projects.
It is a big job; managing the facilities operations for a hospital means having balls in the air always. Luckily for you, I have gathered the top helpful and applicable tips to help you facilitate your hospital's daily operations. Take time to peruse these tips so that you can make your healthcare facility as modern and safe as possible.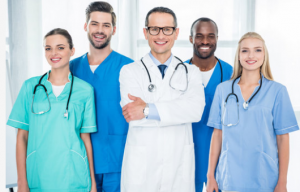 Communication is key
As a facility manager, you want communication to be clear with your patients at all times, from clearly notifying them of appointments to making the visitor registration process seamless. Though you should reach out beyond systems admin, control, and maintenance to interact with the visitors and patients directly. To ensure full patient satisfaction, you should go to say hello and open the lines of communication. This makes the patients see the value of what the facility's staff do, and it can help you get some insights into the patient experience.
Adopt a document management system
A document management system is used to track, store, and manage documents, which results in a reduction of paper usage. A document management system is capable of storing documents that can be modified by users. The system helps healthcare facilities to serve patients much efficiently.
In this time of intense competition among healthcare facilities and increased aim on the patient experience, satisfaction, and privacy, a document management software is essential for every healthcare facility. contractSafe offers robust solutions for every industry, including healthcare. Visit contractsafe.com to learn more about contractsafe healthcare contract management software.
Review the healthcare facility for cleanliness and functionality
Ensure that you regularly check the facility's functionality and performance of the equipment and furniture. Check for any possible violations of the facility, security lapse, fire codes, accessibility issues, and health and safety hazards. Ensure that you address the alarming issues right away and note the other items that need to be changed later.
Uplift the entire team
No organization can become successful without workout support and hard work of its workers. This is true for the healthcare facility. This is one of the main tips that you should implement as a health care manager to maintain the highest efficiency. To do so, you should continue to inspire and motivate the workers to work harder and smarter.
Set the facility's goals
To be successful manager, you should implement a masterplan that addresses both short and long-term goals. This plan can save cash, increase the facility's efficiency, and make you the go-to expert. Having a strategic plan will ensure that your goals are met, and most significantly, you are meeting the patients' expectations. In order to help your staff reach the facility's goals, you can manage rosters for your teams, and assist them properly use the time they have with patients. You can use the best rostering software available to achieve that.
Health and safety is always a priority
It doesn't matter what the facility's annual budget ends up looking like; the patients' health and safety should always be the top concern of every department. While all the expenses are not expected to be reviewed, the ones that affect the patients' health and safety are more likely to have related leniency. Therefore, it is significant to remember that when creating a healthcare facility's budget, you shouldn't skip those kinds of priorities. Safety is equally essential for healthcare facilities, and with this in mind, full PPE such as goggles, masks, and a safety suit should be readily available to all staff as and when required.
Ensure that you maintain a warranty database
The hospital's equipment repair can represent a substantial cost for facility management. While these crucial pieces of healthcare equipment cannot function unrepaired, it is essential that your department can keep track of the equipment currently under warrant. By doing so, any equipment repair covered by the product warranty will not end up cutting your facility's budget. Before you hire any maintenance or repair, it is always essential to look at the warranty database and check whether or not the equipment is covered.
Reevaluate the contracts
Ensure that you reevaluate the contracts from the start to the end dates. Meet with the current roster of contracted employees and review their scope of work. Ensure that you inspect the workplace for you to get a sense of their efficiency. You can check whether they satisfactorily offer the service for which the facility pays. Ensure that you assess whether the services are correctly gauged to the facility.
It is also immensely significant to understand the service contracts in place and the level of service you have purchased. Reevaluate the deals to check if you are paying more than what you need for the facility.
Know When to Get Outside Help
It is easy to think that you can get a team together who can support the goals you have set out without anyone looking to check the work they do. Most often, it is not the case. Finding experienced professionals who are self-motivated and do not need any guidance are hard to come by. That is why a lot of Managers lean on professionals. MSOs or Management Service Organizations can help with many aspects of running services in your practice.
Track down the inventory
It is crucial for healthcare facilities to know what assets they have and where the inventory is located by using a scanner such as these hospital scanners for sale. Various facilities repurchase or duplicate existing hospital equipment because they lack accurate knowledge if they already existed in the facility
Besides, when it comes to repairing the machine, giving quick information to the technician about where the equipment is located ultimately increases uptime and reduces frustrations throughout the entire process.
A hospital requires an effective management strategy to ensure the benefit of the facility and people who come in contact with that facility. It is easy to understand that management strategies are significant for healthcare facilities.
Does your healthcare facility offer the best level of service? To ensure the best possible patient experience, you need to maintain the highest standards and convey your team's expectations. Keep reading the above tips on finding the facility management efficiency without sacrificing the patient experience or quality of services in your facility.