Do you have skin problems and want to get rid of them to enhance your physical appearance? Both men and women want radiant and healthy skin to bolster their attractiveness. There are several ways to naturally improve the health of your skin, including the use of skin care products like hemp face cream or a herbal moisturizer.
The skin care industry is booming as more people are becoming aware of their looks. The discovery of new ingredients like cannabidiol (CBD) from the hemp plant and electrolytes added to the growing interest in the sector. Based on a study, the global skin care market is projected to reach $189.3 billion by 2025.
How to take care of your skin to maintain its radiance and youthful look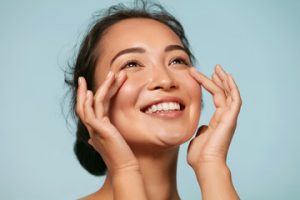 There are various reasons why your skin suffers problems like acne, oiliness, and pimples. It is, therefore, essential to practice good habits to prevent skin issues and keep your face attractive and glowing. Here are some ways to do it:
1. Wash your face to remove or get rid of your makeup before going to bed. You can also put olive oil on a piece of cotton to clean your face from dirt and makeup.
2. Always protect your skin from the harmful rays of the sun by applying mineral-based sunscreen with an SPF rating of at least 15.
3. Eat healthy foods rich in vitamin C and low fat and sugar content like fresh fruits and green leafy vegetables. Also, eat foods rich in healthy fats like avocados, salmon, chia seeds, whole eggs, and olive oil to help produce active cell membranes. Avoid consuming fried, fermented, and spicy foods.
4. Use a non-irritating acid toner or cleaner every day to exfoliate your skin and remove dead skin cells on your skin's surface.
5. Use natural skin care products like a hemp face cream after taking a bath to maintain the moisture of your skin. According to licensed dermatologist Nancy Samolitis, it is better to keep healthy skin rather than treat it only if it becomes dry and inflamed.
6. Avoid using harsh scrubs and soaps to maintain your skin's balanced microbiome, which includes essential bacteria and oils.
7. Maintain a healthy gut and skin relationships. An unhealthy gut may cause skin conditions like eczema and acne. Avoid eating sugary and processed foods to keep your gut and skin in tip-top health.
8. Conduct a facial massage for several minutes every day to improve blood circulation and reduce tension on your skin.
9. Do regular physical activities like exercise, cycling, and swimming to improve blood flow and facilitate the delivery of essential oxygen, minerals, and nutrients to your skin. Don't forget to exercise your jawline and facial muscles at least five minutes a day.
10. Drink at least eight glasses of water every day to maintain proper hydration of your body. You may also eat fruits and vegetables with high water content like cucumber, grapefruit, cantaloupe, and watermelon.
11. Avoid stress and maintain a positive and cheerful attitude. Learn to do stress management activities like yoga, meditation, and breathing exercises.
12. Do not smoke and drink. Bad habits have detrimental effects on your skin due to the buildup of harmful free radicals.
13. Get sufficient sleep. Lack of sleep can facilitate skin aging and the emergence of wrinkles and fine lines.
A youthful look improves your self-confidence and physical appearance. By practicing healthy habits and using the right skin care products, you can keep a radiant and soft skin for life. Instead of using products that are full of harmful chemicals, it would be better to go with natural products like a hemp face cream.