Taking good care of yourself is the first step towards physical and emotional wellbeing. When you're busy with work or family, however, it can be tricky to put your own needs first. With these easy self-care tips, you can ensure that you prioritize your health and fulfil your existing responsibilities.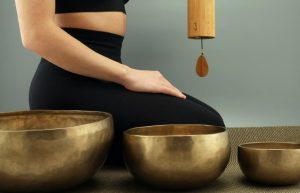 1. Schedule Downtime
If you don't have time to relax, it won't be long until you start to feel rundown. Over time, your symptoms could turn into 'burnout', so it's vital to factor relaxation into your regular schedule. By actually scheduling time to relax, you're far less likely to brush it off or replace it with something else. Whether you treat yourself to a day off work, a night out with friends or a long soak in the tub, downtime can do wonders for your wellbeing.
2. Talk to a Therapist
Many people are reluctant to consult a therapist, but this is often because they're unsure what therapy entails. By finding out what to expect and locating a therapist that you have a good rapport with, you'll be amazed at how beneficial the process can be. Therapy can help with a wide range of issues and give you the confidence to take control of numerous aspects of your life, so don't be afraid to seek help when you need it.
3. Be More Sociable
When you're busy with work, school, or family, it can be hard to maintain strong social connections. If you routinely make plans with friends only to postpone or cancel at the last minute, it's time to reassess your priorities. Combine socializing with other activities, such as shopping or working out, and you'll soon feel the benefit of connecting with friends on a regular basis. You can learn about some really helpful ways to improve your social health.
4. Be Kind to Yourself
One of the simplest ways to practice good self-care is to simply be kind to yourself. We often treat ourselves much more harshly than we would anyone else, so don't fall into the trap of criticizing yourself. Instead, make a point of recognizing your efforts and achievements every day. From time to time, you may even want to reward yourself for how well you're getting on with a little treat.
5. Spend More Time Outdoors
Depending on your work and home life, you might spend the vast majority of your time indoors. Unfortunately, this can have a surprising impact on your health and wellbeing. Spending more time in nature revitalizes and reenergizes you, so be sure to get outdoors whenever the opportunity presents itself.
From games in the backyard with your kids and hiking trails at the weekends to a brisk walk after dinner or a stroll around the block on your lunch break, there are numerous ways to incorporate outdoor time into your schedule.
Why Does Self-Care Matter?
Neglecting yourself has a harmful impact on your physical, mental health, and emotional health, particularly over a long period of time. If you want to be the happiest, healthiest version of yourself, self-care is essential. By taking proper care of yourself, you're recognizing your worth and giving yourself the confidence that you need to thrive.