Have you heard about the Medicare Advantage plan but didn't know what it is? You're not alone because many people also can't differentiate the various Medicare plans. But it will be good to learn about it, know what it entails and whether you are eligible for it.
This post will discuss everything about the Medicare Advantage plan. It will provide an in-depth explanation of what Medicare Advantage means. Then, it will look into the types of Medicare Advantage plans, their pros, cons, etc. So, please read to the end to learn more about it.
Let's get started.
How Medicare Advantage Works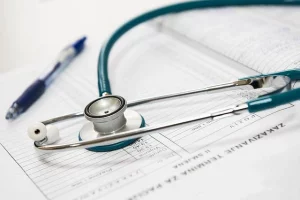 Medicare-approved private companies offer this type of Medicare Plan. It is one of the best alternatives to the original Medicare plan. If you're a senior or suffer from a chronic illness, getting the desired coverage for high medical expenses from the original Medicare plan can be tricky.
If you join the Medicare Advantage plan, you get part A and B Medicare benefits. You also might get part D which covers prescription coverage. There's no hospice care coverage under this plan. Also, it doesn't work with Medicare Supplement Insurance, better known as Medigap.
As you'll learn later, choosing the best Medicare Advantage plans is the catch. The plans differ depending on your state and the provider. Factors like state laws, issuance rights, excess charges, and even disability plan charges determine what you can expect.
A state like Florida has friendly laws and cheaper Medicare charges. The Medicare Advantage Plan in Florida rules requires you to have the original Medicare (Parts A and B). Also, you need to stay within the service area to access it.
Who Is Eligible for Medicare Advantage?
Medicare Advantage aims at providing three things; customizability, conciseness, and ease. It can be tricky to customize your original Medicare plan. That's something you can do easily with Medicare Advantage. You might be wondering if you are eligible for this plan.
You become eligible for the Medicare Advantage plan under these circumstances:
You're aged 65 years and above
You have a disability
You've got a chronic illness like an end-stage renal disease.
The Medicare Advantage plan has changed significantly in recent years. People who had preexisting conditions weren't eligible for this plan. However, the 21st Century Cures Act of 2016 changed everything. You'll still be eligible for this plan even with such a condition.
Types of Medicare Advantage Plans
Knowing the types of Medicare Advantage plans available will help you choose the best. Here are the types available today:
Health Maintenance Organization (HMO) – This plan requires referrals and utilizes in-network doctors. You'll have to pay your entire bill if you opt for care outside the network.
Special Needs Plans (SNPs) – This plan is perfect for chronic or long-term illnesses such as diabetes. You have to qualify for Medicare and Medicaid before joining it.
Preferred Provider Organization (PPO) – Rates for this plan depend on whether one got in-network or out-of-network services. The annual deductible might or might not get imposed on this plan.
Medical Savings Account (MSA) – A medical savings plan with high deductible health plans. Money for your medical care will get deposited into your account monthly but you won't use it to pay for prescription drugs.
Private Fee-for-Service (PFFS) – A unique plan that gives providers flexibility. It usually doesn't cater to prescription drug expenses. Also, it might or might not be network based.
The Pros and Cons of Medicare Advantage
It would be best if you based your decision to join Medicare Advantage on its pros and cons. Read about them below:
Pros
1. Convenience
Medicare Advantage combines the benefits you get on various plans into one. It consolidates the benefits of Part A, B, and D so that you enjoy them at once after signing up for it. Thus, you won't need a separate Part D plan for prescription drug coverage or Medigap.
2. Customizability
We already stated that the original Medicare isn't easy to personalize. This is one area that the Medicare Advantage plan excels. It allows a user to go with their desired plan. For instance, you can choose the SNP Advantage plan if you suffer from a chronic illness.
3. Cost-Effectiveness
There are no premiums with the Medicare Advantage plan. Also, this plan offers low or no deductibles. There also are limits on the maximum you will incur in out-of-pocket costs every year on this plan. All these make it possible to save on Medicare Advantage plan costs.
4. Coordinated Medical Care
This plan also provides coordinated medical care. You won't have issues like drug interactions or communication breakdown. The specialists and health care providers handling you will have real-time information about your health and treatment.
5. State-Specific Coverage
Medicare Advantage is available on a state-to-state basis. The major differences are in the costs and what the plans cover. For instance, in Florida, you get to enjoy low premiums with some Medicare Advantage plans costing as low as $0. It is also great to know the medicare deadlines.
Cons
The fact that Medicare Advantage plans change depending on your ZIP code and other factors can be overwhelming. Not everyone will be willing to go through the whole research process significantly when ailing. This complexity comes out as a disadvantage for many people.
Limited Service Providers
There is limited provider freedom when choosing service providers. This happens especially when you choose the most popular plans in your state. Or, you might even incur higher costs if you decide to choose out-of-network providers.
Medicare Advantage Vs. Original Medicare
Original Medicare is a product of the government, while Medicare Advantage is from private insurers. In Medicare Advantage, Medicare only regulates the plans, but the companies set their prices. However, both cover medical appointments, hospitalization, and many more.
You will pay deductibles if you seek medical care under the original Medicare parts A and B. In addition, you'll also be fully responsible for coinsurance. You will pay deductibles, and sort out coinsurance, and copays if you are on the Medicare Advantage plan.
Choosing the Best Medicare Advantage Plan
There're various factors to consider when choosing the best Medicare Advantage plan. They include:
Your average spending on healthcare in past years to help you budget
The prescription drugs you might need
Your medical condition and whether you've any chronic illness
The types of coverage you'll need
If your healthcare provider accepts Medicare
Key Takeaway
There's nothing better than finding a health insurance plan that caters to all your needs. That is what the Medicare Advantage plan can do for you. This plan offers better benefits than the Original Medicare, and it is the ideal solution for all your long-term medical insurance needs.
Now you have all the information you need about the Medicare Advantage plan. What's left is to shop for the best Medicare Advantage plan. You don't need to wait until you're ready to take a Medicare Advantage plan. Choose your plan in advance so that you get started when ready.
Author's Bio:
Daniel Martin loves building winning content teams. Over the past few years, he has built high-performance teams that have produced engaging content enjoyed by millions of users. After working in the Aviation industry for 9 years, today Dani applies his international team-building experience in LinkDoctor to assist in solving his client's challenges. Dani also enjoys photography and playing the carrom board.