Your trip should not ruin your family planning. To make your travel more enjoyable, make sure you have followed all safety tips to prevent pregnancy. Female travellers face issues getting contraceptives everywhere. This condition can cause unwanted pregnancy, spotting and other issues if you have unprotected intercourse. According to travel doctors, packing contraceptives is as important as other useful stuff. If you are not a regular overseas traveller then also your occasional trip needs to be safe. These contraceptives pills related instructions are for those females who don't want to become pregnant soon.
Ladies using IUD, rings and other options don't have to be worried about taking pills during their travel session. Otherwise, it is very important to pack proper dosage wherever you plan any overseas trip. 
There are many questions that may flow in your mind related to birth control during travel. For example the time schedule of dose, effectiveness during travel sickness, and other effective solutions. This article will present answers to all those questions. 
Birth control tips when you plan your travel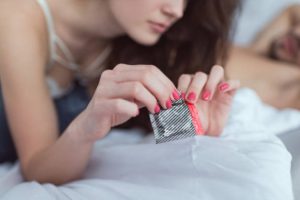 If you don't want to curse your trip that you enjoyed a lot,  seriously follow birth control tips mentioned below. 
Time zone management
It's always fun to visit different coasts or countries. But managing a proper track of your contraceptive pills with time zones becomes difficult. This is because of the changes in time slots. And you know that it is important to take birth control pills at the right time to make them work. You need to maintain a track record according to the trip locations before you leave. Adjust your alarm to remind you of the next dose schedule. This trick will surely help you to be punctual with your pills at any location in any time zone. 
Proper Packing
Sometimes you plan a 10 days trip but due to circumstances, you extend the trip. This situation can cause a shortage of birth control pills. Make sure you have enough stock with you. As per travel management you can not take medicines in excess quantity. So try to purchase more before you finish your stock. Also, one thing that you need to do on priority is to bring your pills in their original packing. This idea will save you from losing efficiency and facing any legal trouble. Even buying the same brand becomes easier for you by showing the empty strip. 
Use Condoms
It's not always possible to carry a birth control prescription or stock with you at your travel destination. Despite being upset if you missed packing your birth control prescription, use condoms. Even this ultimate contraceptive solution will work effectively if you face travel sickness.  This common issue with maximum overseas travellers bothers with the failure of birth control pills. Due to vomiting or diarrhoea, you lose the maximum water of your body.  
In the condition of dehydration, your birth control pill may not properly dissolve. Packing another contraception option will be helpful for you in such a  condition. 
Manage your 'Uff Ohh' moments smartly
You are a human being and you can make mistakes. Don't treat yourself badly if you have missed a dose, unfortunately. Wasting time in sorrow is not a good way. Immediately talk to your doctor and ask if you can take it now. According to your missed time, the calculation you can take two pills at a time too.  After that, you can continue the rest pills as per their suggested time slot. But you must be very clear about your missed pills. In case you have missed 3-4 pills then don't make decisions without asking your doctor. 
In case you fail to contact your doctor,  rush to a nearby and reliable doctor for consultation. Whatever is the situation, blaming, teasing or hurting yourself can not bring solutions. Take a deep breath and think about what you can do now. This attitude will definitely bring a new way for you whether it is related to birth control or something else. 
Shot Schedule
If you take the help of shots to manage birth control then check your next due before you leave. Shots are also a great option to prevent unwanted pregnancy.  But in some areas, you may fail to avail of this facility. So if there is time for the next dose then you can go ahead with your travel plans. In case the next shot is due in between your travel schedule then ask your doctor. He/she will suggest to you whether you can take it from another doctor or something else that will work better. Don't miss to take expert consultation otherwise, results may vary from your expectations. 
Use IUD
Once it is placed you are shorted for a fixed period of time. This option is known for being the safest and easiest solution. You don't have to remember a dosing schedule.  No issues appear due to travel sickness. Also, you can remove it whenever you want. So going with IUDs is the best option to choose for your trip. 
Morning Contraception
Always carry these emergency pills with you. By chance, you miss to pack your contraceptive pills pack, take one morning pill every next morning if you had sex.
Shop for the same brand with online sites
Are you stuck with your little stock of contraception pills? Don't be worried if you are not getting the same brand that you prefer at this new location. Approach reliable online shopping sites to get desired brand pills delivered to your doorstep. There are many online stores that provide almost all top brands in different countries and domestic locations as well. So take advantage of this facility despite cancelling your tickets or meeting and unwanted pregnancy. 
Conclusion
We are living in a modern era where solutions are more than problems.  It's only upon our willpower that how strongly we fight what options we select. Birth control is a serious matter as the biggest decisions of our lives depend on it. You are lucky that various birth control solutions are available in the market. So keep enjoying your all domestic and international travels by following mentioned birth control tips and tricks. Bring lovely memories with your partner at different romantic locations. 
AUTHOR'S BIO:
Manpreet Nagpal is a PR manager at Mednow. Mednow is a fully licensed Canadian pharmacy that delivers all your pharmacy needs right to your door with fast and free delivery.