Ever thought that the infamous gift of mama nature and the parent to the controversial drug Marijuana can also produce the secret to a youthful glow? Recent trendsetters have managed to utilize Cannabis to make a boon in the beauty industry with the creation of private label cbd skin care products, which many people are now choosing to buy. How did we get here? Well, these cosmetic companies are extracting CBD from the infamous plant which is said to have many properties to benefit one's skin. The market of CBD has expanded so much, from budget buds and oils to sprays, balms, and creams for the perfect morning routine. Let's talk about how CBD can benefit your beauty!
Cannabidiol: What's inside?
Cannabidiol or CBD oil is extracted from the strain of Cannabis Sativa, which is commonly known as the industrial Hemp. On the other hand, Marijuana is derived from the Indica species of Cannabis, which has psychoactive effects on its usage. From industrial and agricultural uses to the products meant for personal care, Hemp has been used widely without the sign of any euphoric effect.
CBD oil is known to have anti-inflammatory qualities that help to reduce acne and other related problems. This magic oil is packed with powerful components such as Omega-3,6 and anti-oxidants, which are famous for its anti-aging properties.
Many such beneficial qualities of CBD oil makes it a must-have in your skincare routine. You can solely use these oils to treat your skin troubles, or you can make these amazing DIY recipes to render the most out of these beauty oils.
7 Amazing CBD Oil Beauty Recipes For Glowing Youthful Skin
1. CBD Infused body cream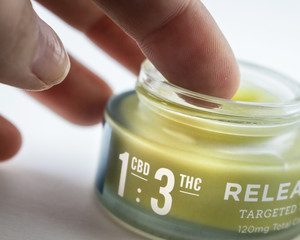 Ingredients:
2 Tablespoons of Cocoa butter
2 Tablespoons of Coconut oil
1 teaspoon of CBD oil
Few drops of your favorite essential oil (optional).
Take a pan, fill it with water and turn up the flame to heat it for some time. Put another cup in the water that is heating up. Add all the ingredients as mentioned above accordingly. Stir it well until it mixes properly. Turn off the heat. Pour the mixture in a jar that you want to use to store it. Refrigerate or leave it in the room temperature. Your CBD infused cream is ready to be used on face and body. This cream rejuvenates your dry skin with therapeutic benefits, which will release your stress.
2. Anti-aging cream using CBD
Ingredients:
2 Teaspoons of Shea butter
2 Teaspoons of Apricot oil
½ Teaspoon of CBD oil
1 Vitamin E capsule
2-3 drops of essential oil (any fragrance of your choice)
Take two teaspoons of Shea butter in a small bowl. Stir it a little to loosen its consistency. Add two teaspoons of Apricot oil into the bowl and stir. Now, take the Vitamin capsule and break it into half to add the oil inside it into the butter mixture. Put half teaspoon of CBD oil and two to three drops of your favorite essential oil. Mix it well. Your anti-aging CBD cream is ready for use. This cream is filled with anti-oxidants, which will help to revive the texture of your skin, making it taut and smooth.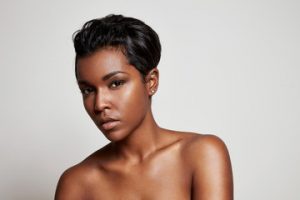 3. CBD lip balm
Ingredients:
1 Tablespoon of CBD oil
1 teaspoon of Cocoa butter
1 teaspoon of Beeswax
½ Teaspoon of Vitamin E oil or use capsule
2-3 drops of essential oil.
Take all the above ingredients and mix them well till you get a loose consistency. You can use any essential oil of your choice to use. Stir the mixture well. Put it in a small container and refrigerate it. You can use this lip balm to cure chappy and dehydrated lips. This recipe is also capable of reducing darkness from your lips.
4. CBD green face mask
Ingredients:
A teaspoon of Kale powder
A teaspoon of Spirulina powder
A Teaspoon of French green clay powder
A teaspoon of CBD oil
Water
In a cup, take all the above ingredients and mix them well. Add water to the bowl and stir it to make a paste. Make sure the mix is not too runny or thick. Your Green face mask infused with CBD oil is ready. Apply it all over your face and let it dry for 10-15 minutes. Rinse your face under running water. You would immediately feel a difference with this face mask. It'll hydrate and tighten your skin, leaving it glowing as ever.
5. CBD Red wine face pack
Ingredients:
1 Cup Yogurt
2 Tablespoon honey
1 Teaspoon CBD oil
2-3 Tablespoon of Red wine
Add all the above ingredients in a bowl and stir. Apply the mixture on your face for 15-20 minutes and then rinse it off.
Your favorite bottle of Stella Rosa Black can be more than a fancy drink for you if incorporated smartly. Red wine is known for its antioxidant content, which, when blended with CBD oil, can work wonders to your skin.
6. Deep conditioning hair mask
Ingredients:
1 Egg
1 Avacado
1 Tablespoon CBD oil
1 Tablespoon Aloe Vera Gel
4-5 drops of your favorite essential oil.
Mix all the ingredients as mentioned above thoroughly. Apply the paste on your hair for 20-30 minutes. Rinse it off using warm water and no shampoo. CBD oil is not limited to only benefit skin. It improves hair growth and also has the power to bring back life to your hair, which gets lost due to the constant use of chemicals and dyes.
7. CBD infused hair serum
Ingredients:
2 Cups of water
A teaspoon of CBD oil
A teaspoon of your favorite essential oil.
Mix all the above ingredients. Take a spray bottle and fill it with this mixture. Shake thoroughly. Your hair serum is ready to be used. You can use this serum to detangle your hair while it will give your hair a natural shine and all the nutrients which it needs. It's a go-to serum which you can apply before stepping out to protect as well as nourish your hair.
With its immensely positive properties, CBD oil is slowly making its way in the mainstream beauty market. People are yet to find out about this magic potion, which will surely increase its demand in the industry. Cannabidiol is a versatile ingredient that can be used with, or without infusing it with any other product. Incorporating it in your daily lifestyle is sure to bring healthy changes to you. So make sure to have a bottle in your closet!
ALSO READ: