There is nothing that makes any exercise routines more fun and quicker than being able to listen to your favorite songs while on the go. However, traditional headphones can be bulky and even annoying with the cords of these headphones getting in the way of your movements.
A much more convenient choice is now available "Bluetooth sports headphones"; for sports lovers. With no tangles and with great sounds, a person can now fully concentrate on enjoying their music and doing their best in workout routines without any discomfort. Some headphones also come with micro sd card enabled.
Below are some useful tips you need to know before buying a pair of headphones.
How to Choose the Ideal Bluetooth Sport Headphones For Workout Routines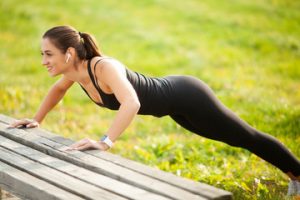 1. Consider Sound quality
One vital thing you should consider when going for Bluetooth sports headphones is Sound quality. A great sound is essential to you, whether you are making use of your iPad or your smartphone to enjoy your music correctly.
You will want a headphone that the quality is good enough and problem-free voice calls.
2. Check for product specifications
To ensure that you buy a product that has a great sound quality; make sure you carefully check the product specifications and if possible, Ensure you check for customers reviews. This will give you the insight of what you are expecting.
3. Comfort
One crucial factor you should also consider before purchasing Bluetooth sports headphones is the level of comfort it will provide while wearing them.
It is worth knowing the type of headphones that have suited you, in the past; like comfort-wsie. You wouldn't want to purchase a headphone that will always pull-off while exercising.
4. Battery Life
When purchasing Bluetooth sports headphones, you should also consider the battery life of the device. This is so important if you exercise for a longer time or who have little time for recharging. You wouldn't want to quit your exercise routine just because your music stops playing.
5. Style and Compatibility.
When buying Bluetooth headphones, consider the style, some product can be heavy and bulky. Ensure you check for the product dimensions as the heavy product isn't ideal for carrying along while performing some workout routines like running, and jogging
Also, with many stylish and different product in the market, ensure you go for product that will be compatible with your kind of device you usually listen to music on. Compatible devices will produce great sounds.
By considering the sound quality, comfort, style, and compatibility of the Bluetooth headphones, you will be on your way to selecting the Ideal exercise companion