Do you have a smile that makes you feel self-conscious? Do you hide your smile in photographs or during work interviews? Dental veneers can be a good option for you if you want to hide awkward dental issues like discolored, unevenly spaced, chipped, or even misshapen or uneven teeth. They offer a range of potential advantages, which is why they are one of the most common cosmetic dentistry procedures.
If you don't know much about them, continue reading this article. You will encounter a lot of information here so that you can make your decision much faster.
But, you should consult with a dentist first. If you want to obtain accurate information about the procedure, you should talk to your doctor. As for porcelain veneers, here are some of the most common reasons people decide to wear them. Follow the link for more https://www.webmd.com/oral-health/guide/veneers. 
Improve your smile easily
Veneers are a simple and effective way to improve the appearance of your teeth. They are small bits of medical-grade porcelain bonded to the front of teeth to enhance a smile's look. They are customized according to each patient to give them the most desirable appearance possible. 
Veneers are tooth-colored, and they reflect light similarly to the natural ones. They also don't stain easily, making them an ideal choice for those seeking the illusion of perfection. They are also a simple way to improve your teeth' appearance if you have big cosmetic issues. 
You no longer have to keep quiet and hide your smile when someone says something funny. Plus, every single person likes to socialize, and by socializing, it means that you have to talk to people. You will do it much more confidently if you have a nice set of pearly whites. 
Offer natural appearance
It can take more than one appointment to complete this form of dental restoration, but the outcome looks amazingly natural! The dentist will take impressions of your teeth during the first visit to send them to a lab where the veneers will be made. They are custom-made to match the color of your tooth enamel and the shape of your tooth structure. Click here for more. 
When the veneers are ready to be put in the mouth after being returned from the lab, the specialist sculpts each overlay accurately to produce a natural-looking smile. The template is tailored to your facial symmetry and overall aesthetic. The veneers will look and feel natural once they are in your mouth.
Not an invasive procedure
Dental veneers are a less invasive treatment than any of the other dental restoration options available at your dentist's office. For example, the dentist would remove 12 millimeters from the treated teeth' front surface to place them, which is slightly less than what would be removed for dental crowns.
After the tooth's surface has been shaved down, each veneer overlay adheres to the tooth with a special paste. To achieve the most natural look and feel, the dentist may need to make minor changes to the veneers' size or color when they are put on the teeth.
Patients need little to no anesthesia for this technique. The results are instantly clear after they are glued in place!
Quick cosmetic fix
For those who are uncomfortable with the quality of their smile, veneers can be a life-changing experience. They can easily correct any of the following cosmetic issues: missing and chipped teeth, stained or discolored teeth, misshapen ones, and even gaps between them are all examples of dental problems.
Braces or other orthodontic treatments are often used to close holes between teeth. Still, some people prefer veneers to braces because they are less painful and inconvenient. Veneers do not move them; instead, they conceal cosmetic flaws so that you and your dentist are the only ones who are aware of your dental issues.
As mentioned, this can be life-changing for a person who's always wanted to show their flawless smile. If you are considering the procedure as well, you should know that you won't regret it. But first, make sure you talk to your dentist about your options.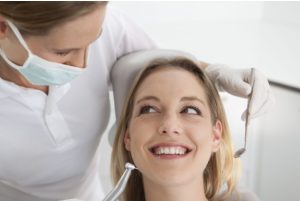 Permanent and easy to maintain
Do you know that porcelain veneers are lasting and have a higher resistance to staining and decay than natural teeth? The veneers resist stains and cavities better than natural tooth enamel because they are non-porous. A dental veneer will last between 10 and 15 years if cared for properly.
You don't need to do something extra to keep your dental veneers in good shape. You should brush and floss them as you would normally do with your real teeth. Brushing twice a day and flossing at least once a day is recommended. Also, don't forget to visit your Melbourne cosmetic dentist for regular checkups just to ensure that everything is in order! 
Permanent tooth whitening option
A lot of people visit their dentists for a teeth whitening procedure. Others, on the other side, prefer to wear veneers. They, unlike natural teeth, are resistant to stains caused by practices such as smoking cigarettes or drinking coffee. 
These dental prosthetics are highly durable. In contrast to natural teeth, they are often stain-resistant, so you won't have to whiten them as much as you would your natural teeth. As a result, they're a good option for patients who want to whiten their teeth on a more permanent basis rather than just once a year.
In some cases, combining dental veneer placement with tooth whitening or dental crown placement makes the most sense. These techniques are often combined to achieve remarkable outcomes for numerous patients. When your natural teeth are badly stained, and you can't seem to whiten them, veneers may be needed to correct the problem once and for all. So think about it! Check out this link https://medium.com/@clancyryan.p1s/what-to-expect-when-getting-porcelain-veneers-dcdaa1deebd5. 
Conclusion
As you can see, there are a lot of benefits when it comes to wearing porcelain veneers. If you are already considering this option, this means that your teeth can use a shine! So, make sure to schedule an appointment with a dentist, and they will guide you through the whole process. Once you're ready to get your veneers, you can visit this dentist who offers veneers, filling, and teeth whitening in Redwood City.
ALSO READ: