There is nothing better and more refreshing than  a good night's sleep, but if the bed, mattress is not proper, the environment as well as the pillow is not proper, it will ruin your experience. You will not only feel gloomy and fatigued the whole day, but you will also wake up every morning with a pain in your back if the mattress is not proper or with a pain in your neck if the pillow is not perfect.
However, you can buy a pillow from the best manufacturer and can be the most expensive one, but that does not mean it will be a great one. If your pillow is not perfect, you will feel groggy and sleep in discomfort every night. Ideally, a pillow is required not only to rest your head and keep it elevated, but it is also required to support your neck and head as well.
To make this happen, you will need a pillow that is comfortable, fluffy and does not deflate easily and quickly.​
13 Different types of Pillows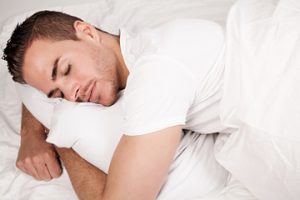 Right at the outset, you will need to know and consider the different types of pillows available on the market when you choose one for you. The different types of pillow market offers a wide range of excellent options to choose from. However, if you do not have the basic understanding of these different types of pillows when you get started along the process, you will be left wondering whether or not is it really a great pillow that you have chosen finally.
1. Feather pillows
If you are looking for a pillow that is super-fluffy, then a feather pillow is the right one for you. These pillows will offer you softness and comfort but will also support your head and neck properly as well. If you buy high-quality pillows from a reliable manufacturer, you will get feathers as good as carbon fiber that will be strong enough, highly curled, small design and act as a natural spring.
2. Down pillows
If you are looking for ultra-softness then nothing can beat the down pillows. 'Down' is the portion of the fluffy undercoat of a bird. That means in simple words it is the feathers that do not have the quills. These pillows are supple, soft and puffy and are therefore considered as one of the best and most popular luxury pillows in the industry.
3. Memory foam pillows
If you are restless on the bed while you sleep then these specific pillows are best for you. Memory foam pillows can adjust according to your sleeping position all through the night allowing your head, neck, and the shoulders to rest in its most natural position all night. Typically, these pillows are self-adjusting. However, different studies have revealed that the chemical odor of these pillows may be harmful though there is nothing definite to back this description.
4. Shredded memory foam pillows
These are super pillows in both volume and shape and are much similar to the memory foam pillows. The tiny shredded pieces allow better breathing ability and also make it more moldable. These pillows do not require constant clumping and fluffing and are also dust mite resistant and hypoallergenic.
5. Latex pillows
If you are careful and looking for something safe then a latex pillow can be the best alternative. These pillows are relatively snug and more breathable and are a perfect solution if you experience hot flashes and sweats in the middle of the night providing you with adequate head, neck and shoulder support. These are dust and mite resistant and naturally hypoallergenic as well. Studies have relieved that the stuffing and contour of the latex pillow can reduce arm pain and cervical stiffness and also works equally good in reducing shoulder pain and waking up with a headache.
6. Polyester pillows
If you are looking for something cheaper, then you can choose polyester pillows that are equally good as the memory or latex pillows. These are also easier to maintain though it will last for a short time. However, polyester fabric contains certain chemical compounds that may result in a few health concerns.
7. Micro-bead pillows
The beads used in these pillows are known as unexpanded polystyrene and are used to make travel pillows especially to offer solid support.
8. Buckwheat pillows
Just as the name implies, these types of pillows are all natural and plant-based. It contains husk fillings which are a part of the buckwheat seeds to provide firm support.
9. Sleep apnea pillows
These are specific pillows that are designed for people suffering from sleep apnea and have to sleep with CPAP machines. These pillows have special fill or polyester fiber foam that does an excellent job to accommodate the cords and tubes of the CPAP machine.
10. Neck pillows
Rated as the highest, these pillows provide excellent support to the head, spine, and neck to keep the entire unit in perfect position when you sleep.
11. Body pillows
The standard size of a body pillow is at least 54 inches that you usually place between your legs to support your hip and lower back. These pillows are perfect for those who snuggle in bed and even pregnant women.
12. Lumbar pillows
Lumbar means lower back, and therefore this type of pillows need no more explanation and reason to buy if you want natural relaxation of your lower back.
13. Wedge pillows
These pillows have a triangular design with foam construction or polyester fiberfill or both. It will support all vulnerable parts of your body. These pillows are best if you have the habit of reading in bed as it will keep your feet, legs, and upper body elevated to eliminate any discomfort caused due to acid reflux and varicose veins or even during pregnancy.
There is a new type of pillow that has also become very popular in the market is the bamboo pillow.

Conclusion:
If you want to buy the most comfortable pillow, its fillings are the most important factor to consider. Look out for comfort, softness, shape, breathability, cool factor, durability apart from your affordability and price to choose a really great pillow.
ALSO READ: