While commercial gyms have become increasingly popular, working out inside them is not the best option for everyone. First of all, despite the fact they're everywhere, their locations often turn out not to be ideal. Second, they're not so cheap. It is okay to pay the price if you're going to have a good time, but maybe you won't. It's hard to enjoy your workouts if you have to wait an eternity just to get on the squat rack, or if you need to wipe up the entire sea of sweat before you can stomach using a piece of equipment. And there are the hard realities of working out with other people, especially since some pretty strange creatures inhabit many weight rooms.
All these things can completely shatter your motivation to train, so more and more people are considering staying home for their workout. While bodyweight exercise is good, it's far from enough, so you'll have to invest in some equipment. But building your basic home gym doesn't need to be difficult nor expensive if you know how to do it right.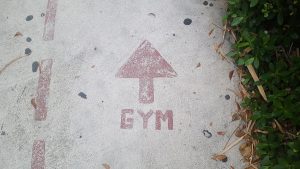 Ultimate Guide to Building a Basic Home Gym
Pick The Right Place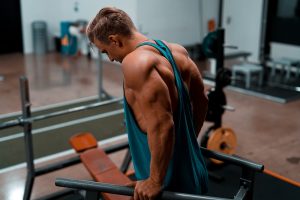 Home gym requires a decent amount of space, so your available space will influence what you can achieve. The best option is to set it up inside a garage, as a garage gym or basement where you can put your workout equipment without the need to put it away after every workout. These spaces usually have a concrete base, which is ideal. On the other hand, in order to create an ideal workout place, it needs to be as airy and light as possible, which is not so common for garages and basements. Lots of natural light is extremely important for your performance and motivation, so you need to consider adding some extra windows, while you can boost the oxygen levels by simply bringing some plants inside.
If you don't have a basement or a garage, try to free one completely separate room, preferably on the ground floor. Just don't try to make your living room double as a gym – tripping overweights all the time will make you lock them in the attic and that will be the end to your workout. If you don't have a separate room, you need to forget about the larger scale equipment so you don't end up biting off more than you can chew, space-wise.
Bringing The Equipment In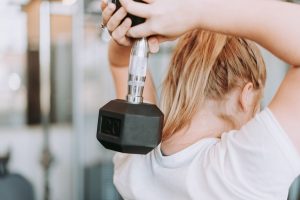 Even if you have vast available space, you have to purchase your equipment gradually. Your home gym will be a good investment only if it lasts, so don't go for the cheapest equipment – quality is mandatory. You need to do your research of gym equipment online and start with a few key pieces, gradually building up from there.
You can start with simple resistance bands, which present the easiest and the most cost-efficient way to start your home workouts properly. The whole point is to be able to increase the level of stress your muscles are under progressively, and for that, you need to vary the number of reps and the amount of resistance. Combining different resistance bands, you'll increase this level of resistance, and you can train all of the major muscle groups with them, performing versions of shoulder presses, chest presses, squats, etc.
The next thing should be adjustable dumbbells, and it's recommendable to buy adjustable ones that will allow you to incrementally increase the level of resistance while remaining incredibly space efficient. An adjustable bench will provide you with a ton of movements you can perform without any extra equipment, and you can complete this basic set up with a pull-up bar that will enrich your exercise routine with chin-ups and pull-ups. With these three you'll be able to replicate almost all major movements that you'd be doing inside the gym.
As far as cardio is concerned, there so need to purchase the treadmill or an exercise bike right away. Many are not aware, but jumping rope is one of the most effective cardio exercises out there. And if you feel like running, simply step out and enjoy nature.
After you make this simple set up, start saving, and the money will pile up with your progress, enabling you to purchase more advanced equipment just when you're ready for it.
Don't Forget The Atmosphere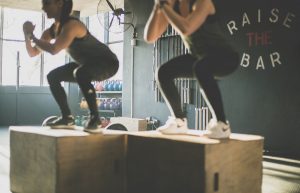 Stepping out of the gym and inside your home means you'll have to create a place where you'll want to workout. And for that, finding the right room and bringing in the equipment is not enough – you'll need to build an atmosphere that will provide you with the required motivation. But this step is really easy, and it can be considered just as a finishing touch. The first thing is to clear all the clutter and distractions such as papers, gizmos, and gadgets, but you can leave some stereo player for your workout playlist. Now that nothing but bare walls surround you, it's time to cover them with some motivational quotes. It is also recommendable to squeeze a mirror someplace, if possible. That way you can meditate on your movements, and visualisation is the best preparation. The right mirror will not only provide you with feedback during exercises, but it will also make a small workout area seem much bigger and prevent you from feeling cramped in.
These three steps are all it takes. When you're choosing the right spot, you need to be realistic about the available space. Purchase your equipment gradually and try to keep your savings and progress in sync. Finally, make sure a single glance at your new home gym will make your fitness motivation hit the roof.
ALSO READ: