Accidents are derailing and devastating. They will leave you injured physically, emotionally, and financially. Depending on the injuries, victims are taken in for surgery while others recover from non-invasive chiropractic care.
Regardless of the exact treatment you receive, medical bills are constant. If the accident was caused by negligence, the person at fault should pay for your medical bills and other damages.
Personal injury claims are complicated. You might not win or get rightful compensation if you take them on by yourself. Hiring a personal injury lawyer who understands the complex legal requirements and how car insurance works will get you rightful compensation.
If you sustained body aches and pains which do not require invasive treatment, below are tips on finding the best chiropractor.
How Do You Choose a Chiropractor?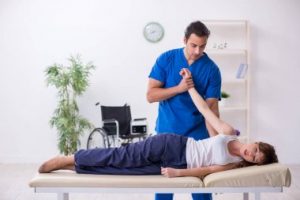 1. Recommendations
One of the surest ways to get a reliable chiropractor is through recommendations. Start by asking your doctor if they can give you a list of chiropractors they know. Based on your injuries and their experience and connections in the medical field they should be able to recommend the best.
You can also seek referrals from friends and family. Note that the choice narrows due to your injuries and personal preferences. Your sister's choice might not work for you. The best chiropractor is one who meets your specific needs.
2. Education and Licensing
You cannot risk working with a quack chiropractor. Ask them to produce their license or proof that they are licensed. Licensure means they have gone through the necessary training.
It is through their license that you can find out if they have been involved in medical malpractice, as well.
3. Specialty
Chiropractors are trained to work on different body parts, but most will specialize in a specific treatment. Ask for their experience in dealing with your type of injury.
Ask for the number of patients with injuries similar to yours they have treated. They should be able to inform you about complications and risks of the treatment, as well.
Some chiropractors specialize in treating a specific gender. If it is important to you that you get treated by a male, feel free to say so as it might affect your healing process.
4. Location
It is necessary to choose a chiropractor who is easy to reach. Choosing a chiropractor far away will add to your misery because you will have to travel long distances in pain. Long-distance travel might delay your recovery, as well.
You will be surprised to get numerous options to choose from in your local area. This medical field is popular as many people prefer to get non-invasive treatments for medical cases that have that option.
5. Does the Chiropractor Work with Other Specialists?
A reliable chiropractor should have connections with other specialists. If you have a name and your doctor says no to them, do not ignore it. A good chiropractor should be well-known by other people in the field.
Ask them if they work with car accident attorneys, as well. But beware of chiropractors who work with only one attorney. A good referral should have options.
Choose a Chiropractor for You
The best chiropractor for you is one who deals with your specific needs. The process of finding the right one might be intimidating, but once you choose, healing starts.
Do not rush your decision because this is someone you will work with for a long time. Do not compromise effective communication. They will be touching your body, hence the need to express yourself candidly.
Check previous client reviews to determine how they were treated. This will tell you if you can trust them, as well. Above all, trust your gut.