According to a recent report, work-related musculoskeletal disorders (MSDs) account for nearly 400,000 days away from work cases in a year.
Such medical conditions fall under ergonomics-related injuries and can cost hefty worker's compensation expenses to businesses, as high as $20 billion a year. 
Thus, it becomes essential that you understand the importance of ergonomics and implement it in your organization in the best ways possible to keep your staff safe. Most employers use Qualtrics – a comprehensive tool for assessing point-in-time employee sentiment, collecting information, and implementing decisions that will guarantee employee satisfaction.  Industry leaders ensure early detection and intervention to limit the injury severity and avoid the likelihood of any potential permanent damage. Here's why ergonomics is crucial and how these experts implement them in the workplace.
Creating A Better Safety Culture
With ergonomics, you can show your firm's commitment to your workforce's safety and health as your core value. 
Top consultants assess the health and wellness of your working group and accordingly optimize your organizational performance by bringing in measurable improvement.
When you create a foolproof safety culture in your organization, valuing your healthy employees as the primary asset, your company will surely do exceptionally well.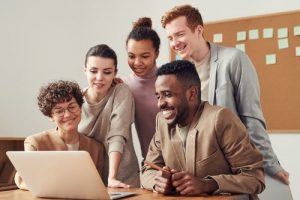 Improving Employee Engagement
When your staff remains active throughout the working hours without experiencing any discomfort, it can reduce absenteeism and your company's overall attrition rate.
Studies show that firms that have realized the importance of ergonomics have had about 50% and 60% average reduction in employee turnover and absenteeism, respectively. 
Ergonomics can elevate your employee involvement and improve morale in the workplace; all you need to do is improve the employee engagement elements. Leading experts use intuitive tools to enable employees to assess their workstations for improvement prospects. They suggest focusing on aspects such as eyes to the source, hands to input devices, body to the chair and feet to the floor to ensure the workplace is comfortable for all.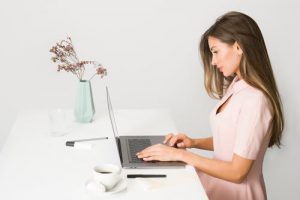 Improving Employee Productivity
Leading posture institutes suggest ergonomics programs can result in a 54% increase in productivity.
When you design activities for your workforce involving the correct sitting posture, less exertion, appropriate heights and fewer motions, they tend to become more productive. The concept leads to healthy and pain-free employees, making them more efficient in their work routines. 
Professionals set up an ergonomic workspace with everything your employees would need to perform any task in their proximity. They also consider aspects such as furniture to help the staff maintain the proper posture to work conveniently.
Ensuring Better Quality of Work
Ergonomics ensures the best working environment possible for any employee, ensuring they don't feel exhausted or frustrated at any time of the day. It leads to improved quality of work that each resource delivers. 
Experts recommend understanding the physical tasks that your employees perform daily and incorporating ergonomic elements to make the work less taxing. Once the physical tension reduces, your staff will put in their best efforts, resulting in exceptional outcomes.
Engaging an Experienced Professional
Incorporating ergonomics into your organization can minimize downtime, maximize efficiency, decrease fatigue and potential muscle soreness. Maintaining a healthy posture can help you stay productive at work. They can effectively protect your staff from any possible injuries at work and instigate a positive team mentality.
Find a reputed consultant who offers easy-to-implement, best practices of ergonomics for your enterprise's work environment. As your staff will be content in their ergonomic workstations and perform their best, your business will achieve significant profit margins, surpassing all your previous records.