What are Piles?
Piles also are known as hemorrhoids are remarkable swelling that is observed inside or around the anus or the rectum. The swelling is due to the enlarged blood vessels that constitute collected tissue and vein which become swollen. A Pile arises due to the increased pressure applied to the anus, and the size of the piles can vary.
General symptoms of Piles
A person suffering from piles can experience following symptoms like:
Passing of blood from the stools
Sharp pain while passing bowels
Discharge of Mucus while defecating
Painful hard lumps in the anus that can cause itching.
Causes of Piles
There are various causes of piles in which the primary cause include increased pressure created in the anal region or rectum. This, in turn, leads to a collection of vein and tissues around the anus resulting in swelling and pain. Some other symptoms include Diarrhoea for a prolonged period, constipation, pregnancy, history of piles in family and due to the lifting of heavy weights.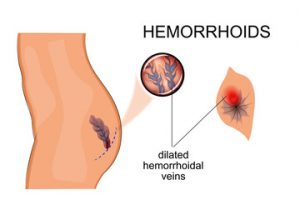 Treatment of Piles
Piles are a very common problem affecting lots of individual in India. But many people feel shy to talk about it and continue to suffer. Some people are also reluctant to opt for surgical options and try alternative therapies that bring temporary relief from the symptoms. However at a good hospital, you can get a treatment that involves modern techniques without surgery.
Laser Treatment for Piles
Laser Surgery is one of the most effective and modern treatment options available to treat patients suffering from piles. Any patient can avail the benefit of getting treated with Laser surgery.
Laser piles surgery is a less invasive technique that helps the patients get over the fear of surgery and find a solution for their pile's problem.
In laser technique, the tissues are not invaded, and no cut is made, laser energy in the form of radial fiber is directly passed on the submucosal haemorrhoidal nodes in a precise and focused manner solving the problem in just a few minutes. Laser energy shrinks the cells and stops the blood supply to the abnormal tissue leading to its death.
There are zero chances for any recurrence or prolapse of the disease.
Laser Surgery is a simple day care procedure that is performed under the anaesthesia. The procedure is quite short and is completed within a few minutes. The patient can be able to go home the same day.
Advantages of Laser Surgery for Piles
Laser surgery has a lot of advantages when compared to other traditional methods of treating piles.
A patient does not experience any pain.
One can resume their work immediately within a week.
The anal sphincter action is well preserved, so no chances of incontinence or fecal leak.
Minimal invasive technique with faster recovery.
Short procedure and a patient can leave the same day, saving costs for the stay in the hospital
No restrictions on diet or lifestyle.
A patient is highly satisfied and happy with the treatment.

How to find the right clinic offering laser piles treatment
The following points will help you learn how to find the right clinic offering laser piles treatment:
• Look for a treatment center or clinic which emphasizes on treating their patients with LASER energy for anorectic conditions piles, fistula, fissures, etc.
• Opt of a clinic or treatment center that offers you an extensive list of top laser specialist for piles treatment where you can tap into our expertise and trust.
• Choose a clinic that uses USFDA approved LASER devices which are carefully handled and used by Experts Laser Surgeons on the patients to provide them with one of the best and effective with minimally invasive, easy to heal and least painful treatment to you.
Pristyn care clinic offers you a wide list of top laser specialist for piles treatment in Delhi NCR where you can tap into our expertise and trust.
Conclusion
Piles are swollen and inflamed veins, present in the rectum and anus that causes pain and bleeding. Laser Piles surgery is an effective treatment for piles. You need to choose the right treatment center for a laser pile surgery and laser piles treatment in Delhi NCR.
ALSO READ: