Are you one of those people that make New Resolutions that are sometimes, just sometimes, difficult to actually achieve? You know what we're talking about – going to the gym four times a week, cutting back sugar from your diet, losing X kilos, being super organized (whatever that means)? If so, then chances are you probably lose interest or the will to do it all sometimes by Valentine's Day. It's not all your fault, though – we are somehow used to the concept of having to do it all, and it's no wonder we cannot maintain the perfection. So instead, here are our suggestions for your goals for 2019.that are easy enough for everybody to stick to. And the best thing? In the long run, they bring amazing results!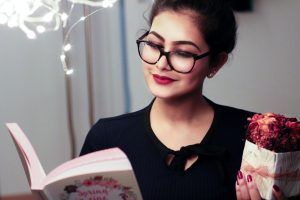 7 New Year's Resolutions for A Healthy 2019
1. Go to Sleep at the Same Time Each Night
Having a right night routine can help with weight loss and maintenance, but apart from that, it's just good to have a routine that will enable you to get enough sleep and not mess with your sleep pattern. If you're struggling to fall asleep at night, or just sticking to the same time, set bedtime for yourself and pledge to a no device time. Having blackout sheets in your bedroom can also help. You can read about some great ways to improve your sleep pattern and sleep quality.
2. Make "Free" Plans Every Month
You know what's really good about being frugal? Well, the saving money part. So if you already spend quality time with your friends because you're, well, friends with them, who says it has to be over a cocktail? Once a month, come up with an idea for "frugal joy," or activity that costs little to no money. It can be a walk downtown or a visit to a museum during free admission hours. A great way to spend time!
3. Make One Healthy Meal a Week
While we would all love to be able to cook every day – or at least to eat healthy meals every day, for those who don't really have fun in the kitchen – it's difficult, and sometimes our meal prepping plans fall through the window. But making just one meal a week? That sounds doable. Especially if it's big enough so you can freeze it and eat throughout the week – think whole chicken or a big batch of soup. It will be a great first step in the right direction for a lower risk of heart disease, weight loss, and even some money saved.
4. Take Good Care of Your Teeth
We brush and floss daily, but a lot of people tend to be afraid of the dentist, which results in their poor record of check-ups. But the best case scenario is sitting in that chair less than half an hour for an entire year, and if you do take care of your teeth, this is what you will end up with. You know what they say, prevention is the best measure! To schedule an appointment in a reliable lab, such as Penrith Dental Clinic, and enjoy hearing "all good, see you next year!". Make sure you brush your teeth twice a day and floss regularly.
5. Walk Everywhere
Okay, not exactly everywhere if you usually commute to work for half an hour. But if you're going shopping two blocks away from your home, do it on foot. If you're running errands, do it on foot. Opt for the stairs instead of an elevator. You get the drill. Walking will keep your metabolism in a great state, plus it's good for your joints, heart health, brain health, and more.
6. Eat Something with Probiotics Every Day
Taking care of your gut health is taking care of your immune system and the whole metabolism. The easiest way to improve your gut health is to have at least one serving of fermented food (such as kombucha, sauerkraut or kimchi), or food with live and active cultures (yogurt) a day.
7. Start Single-Tasking for 20 Minutes a Day
Being a master of multitasking is not a trait you should be proud of anymore. Research has shown that our brains work better when we focus on just one task at the time. Unfortunately, that has now become something we have to learn because we're so used to handling multiple things at once! Set aside about 20 minutes each day to focus on just one task. Turn off your wifi, close all the tabs with social media, and even hide your phone if you have to. Do this one thing for 20 minutes, and see how far you can go!
See? It's easy, and asks for almost no commitment! We hope we've given you some new and exciting ideas for your 2019 New Year's resolutions. Happy New Year!
AUTHOR'S BIO:
Jasmine Anderson is a lifestyle and beauty blogger based in Australia. She is an incurable daydreamer, who finds inspiration in little, everyday moments. Spending time at her cozy home office with her two cats, writing her blog, is her favorite thing in the world.
https://twitter.com/AndersonJess_AJ