There are a lot of ways to improve your mental stamina. You can do a little research on YouTube or in any other search engine for you to be able to find a program or method that is suited for the type of life you live. Stamina is best defined as the amount of time you can sustain on a certain activity. Hence, this is a very important aspect that we need to work on if we want to become healthy, both physically and mentally.
When the body is healthy, the mind is also healthy. This does not happen all the time, though. There could be a conflict between the two, but most of the time, the outside always represents the inside. Among all of the options available online, here are the top 7 tips to improve your mental stamina. Most of these tips rest too much on motivation, which is the driving force behind everything we do.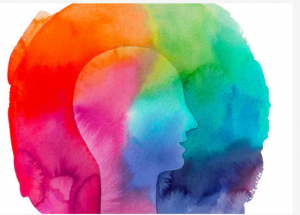 7. Eat the Right Food
A balanced diet is crucial to improve your physical and mental stamina. We don't want to be that kind of person who is slow at thinking but is strong at doing. We should always strike a balance between the two. If you are into a protein-rich diet to build your muscles, for instance, always feed yourself with energy. Increase the intake of carbohydrates, as well as this element, will keep you fed with the right amount of energy to endure your tasks daily.
6. Get Enough Sleep
Sleep is essential to keep a balance between mind and body. Both aspects of our lives should be in perfect sync, or else, we might fall and not achieve any of our goals at all. Proper rest is an avenue for our body and mind to recuperate. It is the only stress-free mode that we can ever experience on a daily basis.
5. View Failure as a Stepping Stone
This is one of the best tips when it comes to improving your physical and mental stamina. Sure there are prescriptions like nootropic drugs that you can take alongside your emotional struggles in life, but it is always important to keep on looking forward and view every failure as an avenue to improve.
4. Always Keep Your Chin up
This simply means to have a goal you would like to achieve. Mental stamina could only be achieved best when you have something to fight for. Sure there are times that we may be drawn away from our goals, but there are always nootropic stimulants you can rely on whenever this happens. These are nootropics with short-term effects but are proven effective to aid whenever needed.
3. Take it Slow
Patience is a virtue. This idea also applies to improve one's physical and mental stamina. There are chances of failing, but there sure are avenues for us to improve. It is very important to think that every tough day we survive is a learning process. We may take nootropic supplements to contribute to improving our physical and mental stamina as these drugs are proven to elevate our mental condition and have good effects on our motor skills too.
2. Value Yourself
Life ends only when you give up your ideals. In the process of improving your mental stamina, it is vital to know what you live for. Consider yourself as someone which has value to the world. This driving force, this motivation will help you keep up the fight. Not all of us value ourselves, which is why many fail in improving physical and mental stamina since they have nothing to prove in the first place.
1. Stay Focused
This is the most vital part of everything we do. The most important tip of all is technically the basics of everything. This is setting a norm to one's self, an idea from which your actions would spring from. Mental stamina could be best improved by taking in nootropic supplements and stimulants, but nothing could be more effective than having that focus needed to get pass through the challenges of life.