Finding the gym that will support your needs towards meeting your fitness goals is a lot the same as finding a new restaurant – it has to match with your personality, make you want to come back and remain juiced up on a regular basis. However, one of the major differences is that unlike restaurants, gym memberships are a costly commitment. With that said, it can't be any more vital to weigh your options as thoroughly as you can before you sign any deal.
When looking for the best fitness gyms in Northern California, there are a number of essential factors to consider and the list would start primarily on the services and facilities the gym can offer. In this article, we will dig a bit deeper into these factors one by one.
Factors to Consider to Spot the Best Fitness Gyms in Your Area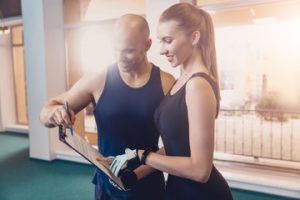 1. Location
It is not easy to squeeze in some gym time if you are busy hustling. With that said, enrolling in a gym near your home, workplace, and points of travel will help you have an uninterrupted gym schedule as the chances are you'll be most likely able to squeeze in several gym classes a week.
Visiting two different gyms on different locations wins in terms of convenience. However, as much as it will help you give your best shot at working out regularly, it is going to hurt your finances as well. You can do away with this in two ways, nonetheless; first, instead of enrolling, you visit the gym as a guest which means you will only have to pay the entrance fee instead of dealing with the monthly subscription; or second, choose a gym with multiple branches in Northern California as being a member will most likely come with a free access privilege to all branches.
2. Gym Hours
Between balancing family, work, and sleep, you only have a little extra time to spare. It will help if you enroll in a gym that is open almost every day of the year, especially during late night or early morning hours. However, your search should be more than plain gym hours' inquiry. You also got to make sure that there are trainers who can assist you and which amenities are available during such odd hours.
3. Privileges of Guests and Members
There are a lot of significant areas that vary a gym from its competition but one area that usually tops the list is how a gym values its guests and members, i.e. their perks, privileges, amenities, etc., and if these match with their fees.
Some gyms in Northern California are generous enough to offer free guest passes, allowing their members to drag a partner or pal into working out. Others offer discounts and freebies upon signing up. Complimentary meals or smoothies are also a common membership perk. Meanwhile, those who want to have an elite experience may be offered premium extras like post-workout massage sessions.
It is also vital to be clear on what are excluded in the package and the potential trade-offs. For instance, while it is totally nice to be provided with towels every session, gyms that offer such perks usually charge more monthly. If you want to get the most value of your money, then you have to carefully check on the gym's membership and guest privilege inclusions.
4. Training and Classes
Not everyone has the same sweat session. The seasoned and confident ones can smoothly guide and motivate themselves via a routine. However, some beginners would need a professional's assistance and sometimes they would prefer it done in the shadows as their esteems are still building up. The best gyms address such differences by offering classes with exclusivity. Besides one-on-one sessions, classes classified by age, sex, group, or workout preference are offered.
When looking for the best fitness gym, it is vital to check the training and class options each gym offers to facilitate an easy adjustment phase on your part. If you opt to have access to a professional trainer, look for a gym that values the importance of personal training for beginners without charging outrageously.
Check every gym's class offerings. If you are more for a high-intensity workout, find a gym in Northern California that offers CrossFit classes. A lot of women are also in for calming yoga classes; you might want to inquire about it too. However, as you do, ask for the gym's transparency when it comes to their fees.
5. Fees
The gym's monthly fee and extra charges are usually a common deciding factor for people who are trying to spot the gym that best fits their requirements.
Fees vary between gyms in Northern California. There are those who offer membership without any sign-up fee but may ask for a one-month deposit. Others waive fees during certain promotions but would offer a less friendly payment schedule. Make sure you take all kinds of fees into account when choosing a gym.
6. Quality of Facility
Although regular maintenance and cleanliness sound like petty issues, they can actually hamper your journey towards reaching your gym goals. Only a few can last working out on a dirty facility with hardly maintained workout equipment. Fitness may not be an entirely mess-free venture but these areas are likewise vital if you want to build your endurance and speed without any unnecessary interruption.
Before signing any contract, do not be shy about asking the gym's front desk for a tour so you would know if you are going to be comfortable with the environment or not.
Quality of facility also covers the outside facility, e.g. availability of parking lots, security measures, etc.
The Total Value
If your final gym options charge the same monthly fee, one has got to have an edge over the other. This is where gauging the gym's total value matters. This may include how the staff and trainers treat their customers and cooperate towards their effort to provide a satisfying and nurturing gym community and most importantly, if they are genuinely qualified for their roles.
If it's the right fitness gym for you, you would feel right and at home.