Currently, the whole world is experiencing different and challenging times. You can't move out unnecessarily, work from home is the normal and zoom has replaced our real-time conversations. Working from home has diminished the balance between office hours and work hours. Staying at home (forcefully) is not easy, and people worldwide are trying to cope with the pandemic.  As a result of that, people are getting affected mentally and physically both. Such times require more mental stimulation and physical movements.
Exercise and physical workout can be one of the great sources of rejuvenation these days. We all know the wonders and benefits of training and how it can help people stay healthy physically and mentally. However, since it is not technically safe to go out for a run or to the gym for a much-required workout, a home workout is needed. Home Workout setup has significant advantages already, even without pandemic times. There is a lot of time-saving in the commute, and you can work out at your convenience and design and setup your home fitness setup as per your preferences. It can be a life-long investment with healthy returns over time.
When it comes to choosing the right equipment and setting up your workout regime at home, there are numerous factors to ponder upon. What fitness goals you have, do you prefer ski machine cardio or treadmill suits you more, etc., these are the question to keep in mind?
Let's look at some of the guidelines to acquire proper home fitness equipment and how to utilize them effectively.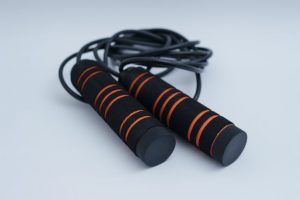 Budget:
Classic wisdom before shopping is to consider what your total budget is. Having a clear idea about budget keeps you focused on variety under your range. Without a budget, wandering across fields of products available can overwhelm you and affect your decision making.  Also, it is not necessary to buy expensive material but possess quality and utility. Your muscles don't care about the shine on your dumbbells. If your budget is around $50, a set of dumbbells, a resistance band, and an exercise ball is a good set of equipment. However, if you can spend more, you can consider more significant cardio equipment like an elliptical trainer or a treadmill. One can also consider looking out for used exercise equipment, as it can save quite a money along with more utility.
Available Space:
When it comes to buying fitness equipment, people often forget about the space they have available. Having a fully functional treadmill is impressive, but if you don't have any space for it, what to do then? Placing your gym equipment in an area is a great idea, but how would you use it if there is a scorching 100 degrees outside, and what about the wear and tear of equipment there? Therefore, measure the space needed for a machine unless you are buying a resistance band or a few dumbbells.
Stay Away from the Quick Fixes or Gimmicks:
There is some necessary and essential equipment, and then there are some overly-advertised fitness products that promise outrageous outcomes. The latter category would do anything to convince you to buy their product. Watch out and try to avoid such products with big claims like "Get six-pack abs in 10 days" or "Lose 10 pounds with 5-minute workout a day". It is better to buy necessary equipment that can work out multiple muscles rather than only one muscle group. For example, an exercise ball can help you in core training, balance exercises, and weight training instead of an "Abs King," which works on Abs only.
Your Fitness Goals:
Most of us buy stuff or do thing what others are doing. For example, your friend started losing weight through jogging; now you want to jog and lose weight too. Meanwhile, you might not enjoy jogging or no need to lose weight at all. Firstly, you need to evaluate yourself and finalize your fitness goals, i.e., whether you want to lose weight or increase your stamina or improve your balance. Once you complete your fitness goals, it is vital to identify exercise or fitness activities you enjoy. There is a significant correlation between enjoying your workout and the pertaining results. If you are not enjoying your workout, no matter how fancy your equipment is and how regularly you are working hard, it isn't easy to get results.
Start Small:
If you are a newbie or not so regular in a fitness routine, the recommendation is to start small with your fitness equipment and workout regimes. It is evident that in the initial days, the motivation is high, and you want to put everything to rock a beach body. But sooner or later, the excitement fades away, and reality kicks in. Therefore, one can start with basic weight training exercises and build upon it slowly and gradually.
Conclusion:
Fitness is a mindset above everything. Setting up a home fitness setup is excellent, and it surely provides long term results. But for those who are motivated enough, clearly aligned, and put hard work regularly. Therefore, the key to building such a system is to start and maintain the mindsets initially.