We live in a time when people are concerned about their appearance and will go to great heights to look good. So, when wrinkles start popping in, most people panic and use a lot of their finances on products and therapies to reverse the aging process. More often than not, some of the products do not work. However, CBD products have shown great promise in meeting customer need and delivers.
With the legalization of cannabis and CBD products, many cannabis-infused products have emerged. One sector that has gained from CBD products is the therapy sector, with the production of CBD applications in the recent past.
According to an analysis, cannabinoid products have the potential to treat a variety of skin conditions, including skin cancer, acne vulgaris, atopic dermatitis, allergic contact dermatitis to name but a few. Cannabinoids have also contributed mostly to other skin conditions such as combating wrinkles and signs of early aging.
What causes wrinkles?
Forming of lines and creases on the skin is a natural process of aging. The skin loses moisture and elasticity as the body ages, causing the wrinkles. The body becomes less effective at fighting inflammation and repairing itself. Wrinkling appears first on the parts of our body exposed to external elements. One such region is the face where wrinkles show up early when the body reaches that stage.
Also, genetics play a significant role in how soon wrinkles appear. Some appear to age fast, while others will still look young regardless of the years. Regardless, these are some of the factors that accelerate wrinkles:
Repeated facial expressions
Smoking
Excessive sun exposure
Indoor and outdoor pollutants
What is CBD oil?
Oil derived from the hemp parts and all its part through CO2 or shatter extraction and maceration result in CBD hemp oil. The oil contains cannabinol. Important to note, CBD oil does not contain THC; the cannabinoid that contains psychoactive properties leading in "the high" feeling. That said, users concerned with this cannabinoid property do not have to worry.
How CBD combats wrinkles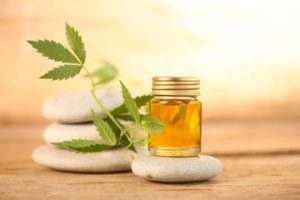 Marijuana and the hemp plant belong to the cannabis sativa species. Both have exhibited medicinal properties for various conditions. With the discovery of the Endocannabinoid System [ECS], its primary role has been body homeostasis because of its endocannabinoids.
The ECS stimulates C 1 and C 2 receptors at the cellular levels to cater to body needs. CBD helps the ECS cater to these needs.  CBD oil integrates and communicates with the skins ECS because they are alike. The CBD oil works from the outside and the inside, so regardless of how the administration, the results will be the same.
CBD properties that benefit your skin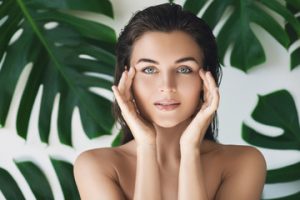 The following are some of the ways CBD oil benefits the skin:
Cannabinoids work well because of the body's ability to produce its endocannabinoids. The endocannabinoid system helps supply lacking chemicals and also regulates excess chemicals.  So, if the body is low on antioxidants, a cannabinoid-like CBD can provide the body with the vital boost. Antioxidants work to minimize the appearance of wrinkles by preventing the skin from becoming dry and then to give your skin the youthful look. A great cbd anti aging lotion would do wonders for your skin and make you look younger.
Nourishing and moisturizing 
CBD-infused products both moisturize and nourish the skin. CBD oil contains vitamins A, D, and E, as well as fatty acids to give your skin that plump and radiant appearance. The oil also contains omega-6 and gamma-linolenic acids that nourish and moisturizes the skin without blocking the pores.
Digesting CBD can increase the body's production of anandamide, an endocannabinoid which helps the body fight inflammation. CBD's ability to fight inflammation makes it perfect for controlling acne and wrinkles.
The anti-inflammatory properties of CBD make it useful in combatting irritations and itchiness caused by conditions like sunburn, sores, and other fewer conditions.
Other ways CBD may decrease wrinkles include:
Manages stress by reducing the production of cortisol. Cortisol contributes to acne, eczema, and wrinkling.
Easing pain cuts down on wrinkle-creating facial expression.
Aids with good quality sleep and overall body health.
Types of CBD skin care products
CBD comes in either oil or cream forms natural to infuse in many kinds of skin care products such as creams, ointments, serums, body lotions, and rubs. Pure hemp oil can be applied directly to the skin or mixed with essential oils.
Although CBD products are often topically applied, they are also used non-topically through tinctures and capsules, or CBD-infused foods such as brownies, cookies, salads, and smoothies.
Is CBD oil suitable for all skin types?
Cannabinoids work to either regulate the excess production of certain body substances or aid in production when it's lacking. Therefore, CBD oil works for all skin types; dry, oily, or combination skin.
Conclusion
Cannabis has earned the reputation of being a wonder plant, treating various conditions. Its extensive use in skin care has made it even more remarkable. Users of CBD skin products report amazing results from using it, making it the magic product to treat skin conditions.
ALSO READ: