Cannabidiol (CBD) is not just popular because it has so many uses. It also comes in so many different forms, that people can benefit from it in all kinds of ways. Wholesale CBD products are made with industrial hemp extracts and bear no resemblance to cannabis with psychoactive effects.
CBD products are not intoxicating as they don't contain any delta-9-tetrahydrocannabinol (THC) – the exception is with full-spectrum CBD, but these still have less than 0.3 percent THC, which isn't even close to the amount that you need to get stoned from.
In this post, we are going to identify eight unique CBD products and highlight why they could be helpful for you.
8 Most Common CBD Products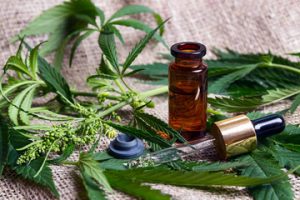 1. CBD vape juice
Vaping is great as it's a way of fast-tracking CBD into your body and into the endocannabinoid system (ECS), which is where the magic happens. It's also a very efficient and convenient way of taking CBD, as you can keep a pen or portable device on you at all times, and bring it up to temperature in a matter of seconds. Furthermore, most smaller vaporizers come with USB charging, ensuring you'll never be left dry.
Vaping CBD is also a very pleasant way of enjoying relief from ailments such as chronic pain, with flavored e-liquids leaving a delicious and rich taste in the mouth.
Shatter vape juice is a common type of vape juice, and if you want them you can get high quality shatter delivered to your door.
2. Smoking CBD-rich hemp flower
Smoking high-CBD hemp flower certainly isn't for everyone, and wouldn't be recommended for people who have never smoked, because it's smoking. However, many people smoke actual cannabis for medicinal reasons, and the same can be done with CBD-rich bud.
Just as with the recreational marijuana industry, there are a wide variety of high-CBD strains, each with a unique profile of terpenes that can aid with certain illnesses. For instance, strains with beta-caryophyllene (BCP) don't just have a peppery scent and flavor – they also deliver additional anti-anxiety benefits to the user.
3. CBD edibles
CBD edibles couldn't be more different to hemp flower and e-liquids. The instantaneous effects are nowhere to be seen here, but it is the longevity of the medical properties which keeps people coming back to take infused chocolates, gummy bears and more. Plus, you can buy them in bulk via companies like Blue Creek CBD, who offer cbd chocolate wholesale amongst other things. Edibles are slower to take effect as the cannabinoids are forced to go through the gastrointestinal tract and liver, prior to being absorbed into the bloodstream, a process that occurs in the stomach. The liver reduces the concentration of CBD, as it does with all drugs, but this hasn't negated the popularity of edibles for keeping inflammation levels under control and improving sleep quality. Another popular CBD product are CBD gummies, you can learn about them via this guide. If you do try CBD gummies and find that they work for you, you may wish to buy them in bulk for the future so that you know you will have a steady supply. You can buy cbd gummies wholesale, amongst other products, online easily, and you may even find that this works out to be more cost-effective for you in the long run.
4. CBD capsules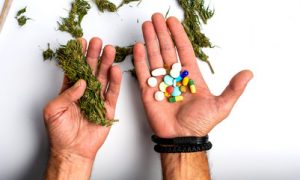 CBD capsules have much in common with edibles, in terms of the speed of delivery and duration of effects. However, capsules are more professional-looking and discreet and are as close as any CBD product comes to a regular supplement or pharmaceutical drug. This brings peace of mind for non-cannabis users who are tempted to experiment with CBD but are reluctant to move out of their comfort zones.
Capsules are best taken with a glass of water, or with a meal. Capsules that are mixed with coconut oil are slightly more potent.
5. CBD tincture oils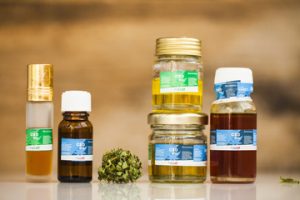 CBD tincture oils are designed to be taken under the tongue, where they are absorbed quickly into the blood – this is a completely safe way of using CBD, and one that guarantees fast relief. However, there's no reason why you couldn't swallow a tincture oil directly, so it reacts more like a capsule – the same applies for adding it to a recipe as a healthy ingredient. The tincture oil user has lots of options, and they can also pick from CBD-isolate and full-spectrum products. You can find this product on Laurelcrest, a global CBD solutions provider.
6. CBD creams
Creams and topicals are perhaps the most unique type of CBD product, as they do not involve any ingestion or inhalation. You may be wondering how these work at all. Thankfully, CBD gels and salves interact with skin-based cannabinoid receptors. These reactions can be great for calming down inflammatory skin conditions – for example; psoriasis is an autoimmune disease. Creams are also loved for their soothing, pain-relieving properties, which can be used to reduce discomfort throughout the body. Last but not least, CBD and other non-psychoactive cannabinoids found in full-spectrum topicals are antioxidants and can help to put the aging process on hold.
7. CBD concentrates
CBD wax, crumble, crystals and shatter are all classed as CBD concentrates. These products are not only versatile, in that they can be dabbed, vaporized, or eaten, but they are capable of producing a stronger hit of CBD than any other product on the market. Therefore, concentrates tend to be quite expensive, but their benefits are unrivaled for those who need serious relief from severe symptoms.
CBD concentrate wholesale products are most commonly found in CBD-isolate form. However, there are a few broad-spectrum options available, as well as some CBD-isolate concentrates infused with specific terpene profiles.
8. CBD for pets
If you have a cat or a dog, then you may be interested in what CBD can do for your furry friend. The answer is quite a lot, given that they have endocannabinoid systems, too. Hence, CBD pet products can be brilliant for treating arthritis, anxiety and lethargic behavior.
CBD pet drops are like tincture oils and work well if you can keep your pet still while administering them. Otherwise, CBD sprays can be added to their food, or you could treat them with flavored edibles.
ALSO READ: