There are plenty of reasons to smile every day. According to studies, smiling regularly can boost your immune system, uplift your mood instantly, and make you look more attractive to people around you. Yet some teens feel awkward when they smile because of their imperfect teeth. They can fix this problem with the help of orthodontic braces. Parents are often willing to spend thousands of dollars on teen braces to help their kids to smile properly. But some are afraid to get braces for different reasons.
If your teenage son or daughter is having second thoughts about getting braces, here are several reasons that could convince them to visit their orthodontic dentist as soon as possible.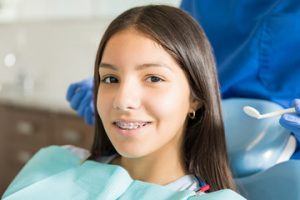 1. Teen Braces Can Fix Dental Issues Immediately
If your family dentist tells your teenage child that he or she has several issues with their teeth, you should not wait until those issues disappear since they will not go away anytime soon. Some of the most usual dental problems that most kids experience nowadays include crooked teeth, overcrowding, and irregular bites like crossbite, underbite, open bite, and overbite. These dental issues may probably even get worse in the coming days.
To stop the problems from escalating, deal with it as soon as possible. So encourage your teenage child to get their braces while they are young instead of waiting until the problems become even more severe when they grow up.
2. Teen Braces Can Help Improve Your Child's Overall Dental Health
Most teens do not prioritise their oral health, especially if they do not feel any discomfort from that part of their body. But anyone needs to take excellent care of their teeth, gums, and all the inside parts of the mouth. If they do not prioritise their dental health, these teens may have to endure different ailments like gum diseases, cavities, and oral cancer.
Once they decide to get teen braces, they will have the opportunity to take care of their oral health better since they need to visit their dentist regularly. The oral health expert will spend more time checking the insides of your child's mouth to adjust the braces. It means that they can instantly see any plaque build-up and remove it immediately while taking care of the braces.
3. Teen Braces Are Now Widely Accepted By The Society
In the past, teens would opt not to get braces to avoid the bullies in class. But recent reports revealed that teens wearing braces no longer experience taunting in class. The report also said that since almost all teenagers wear them, it would feel weird if anyone would tease another person about it. Also, teens now have the option of having more discrete ceramic braces. This type of braces looks invisible compared to the traditional metal ones.
4. Teen Braces Can Improve Your Child's Confidence Tremendously 
While braces require some time before it can finally fix your child's dental problems, wearing one can assist them in feeling good about themselves as soon as their dentist put it in their mouths. These braces can serve as an assurance that they have something good to look forward to once the braces come off after a few months or years. Because of this, they can start smiling better while showing off their braces.
Due to these reasons, your teenage son or daughter would start considering consulting with their dentist to have their braces. They will no longer become conscious if they need to wear this standard orthodontic treatment option for a while. Once the doctor takes off the braces, they will get the reward of a set of perfect teeth that can improve their smile for life.
ALSO READ: