A healthy person is one who makes his or her health a big priority in his life. That person is willing to ensure that his health and wellbeing are in condition at always. He also makes sure that people around him are safe and healthy. If you want to like that healthy person, then you need to get health insurance. Yes! In today's article, I'm going to convince you to get health insurance by giving you 6 compelling reasons to get health insurance.
You see, having health insurance is necessary for every individual who wants to live healthily. Unfortunately, so many people don't know about health insurance or have little knowledge on the topic. If that is your case, then I will advise you to read my article on the beginner's guide to understanding health insurance. There I comprehensively explained the meaning, types, and common terminologies in health insurance. So you should read it so that you can understand this article better.
Reasons To Get Health Insurance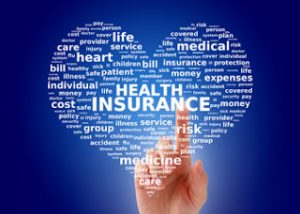 Many people have heard different reasons for getting health insurance. Well, this are some of the main reasons why you should get health insurance.
1. Unforeseen medical emergencies
In life, many unforeseen circumstances and occurrences happen. Sometimes, these unforeseen occurrences could be health-related, probably leading to a medical emergency. In fact, the rate of medical emergencies has increased a lot in the past few years. When that happens, many people are usually stranded and confused. However, having health insurance coverage can help you in such dire situations. Unforeseen medical emergencies are one of the main reasons why you need to get health insurance now.
2. Affordable medical costs
Contrary to popular belief, having health insurance means that you get affordable medical treatment. Someone might reason that he might save a few dollars on health insurance and instead pay for each visit to the doctor themselves and save more money, but is that really true?
Well, this is a financial mistake that most people are making. First, insured medical fees are generally lower than when you personally pay for them, they can even be up to 10 to 40 percent lower.
Secondly, you can get lower medical expenses when the insurance companies are negotiating for you.
Nonetheless, it's essential that you read the reviews about any insurance company you want to opt for. For example, this review of Americo Life Insurance gives you a comprehensive guide to their offer.
3. Guarantees you better financial safety
Having health insurance means you have good financial planning, especially when you are still young. Rather than spending excessively when a sudden medical issue arises, you can easily use your health insurance company to cover the costs. It will be foolhardy to wait till a health problem arises, and cause you financial issues. Better financial security will be guaranteed with premium health insurance coverage.
It is imperative to opt for a reputable health insurance company that gives you better financial safety and group benefits. You can visit Taylor Benefits Insurance group portal and check out their impressive insurance services.
4. Get adequate preventive care
Many healthcare systems in the world, governments or health insurance companies offer preventive care in their services. Preventive care health services usually include:
Blood pressure screening

Cholesterol screening

HIV testing

Colorectal cancer screening

Vaccines for hepatitis, herpes,

influenza, tetanus, measles and

mumps

Depression screening

Alcohol misuse screening and

counseling
Interestingly, most preventive health services are free because the federal government makes it mandatory.
These preventive health services will help you learn about health risks on time and ensure that you receive proper treatment before your health deteriorates. Preventive care can also help you learn how to change an unhealthy lifestyle to a healthy one, so as to avoid health issues in the future. As you can see, the benefits of preventive care are manifold, but if you don't have a health insurance plan, you can't benefit in any way.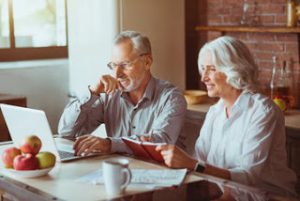 5. Better health management
Health insurance will guarantee you better health management, in case you have a medical problem. Here is why, many people who do not have health insurance, usually realize that the costs of drugs and treatment are very expensive. Consequently, they begin to buy cheaper medication, avoid testing or surgery, which often leads to poor health management. Uninsured patients are less likely to receive the best health management. These might be worse if there is a serious health issue or cause a minor health challenge to turn into a much more dangerous one.
6. Better mental health
Yes! Health insurance will grant you peace of mind and better mental well-being. The stress of dealing with a medical issue can be overwhelming, especially if it is a loved one. That's why you need good health insurance coverage for yourself and your family. It will prevent you from worrying and overthinking about the medical bills.
Conclusively, you need to get health insurance now, especially when you are young. It will not be wise to wait till you're 50 and start having lifestyle illnesses, like cancer before acquiring one. Remember, a healthy will ensure that his health and wellbeing are well cared for, and having health insurance guarantees you that.