Self-care isn't necessarily about meditation or positive affirmations, even though they are effective mental health techniques. It is about nurturing your mind, body, and soul in various ways to lower your stress levels, boost your mood, and even improve your immune system.
If you want to become the happiest, healthiest version of yourself, you must care for your mental, physical, and emotional health each day. To do so, check out these four self-care tactics you've never tried.
1. Go for a Coffee Alone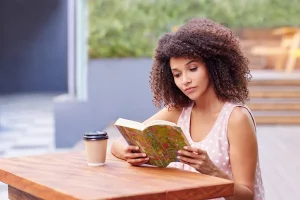 If you love a quality cup of joe in the morning, take yourself along to a coffee shop to indulge in your favorite drink. It's the perfect place to read a book, write in a gratitude journal, or watch the world go by. 
The new setting will provide a little distance from your everyday life, as you will have an hour or so to relax and enjoy a good cup of coffee. You might be surprised by the difference it makes to your mental health.
2. Place Your Phone on Airplane Mode
Constant phone calls or text messages can add to your stress levels. Tune out the world by placing your smartphone in airplane mode. It will allow you to use the device to play offline games, browse through your photos, write to-do lists, etc. Alternatively, you can choose to take a break from social media. Social media can affect mental health in many adverse ways. Therefore, a great self-care tip would be to take a break from social media. There are many health benefits of leaving social media for a while.
3. Give CBD a Try
Many people have turned to cannabidiol (CBD) to improve various aspects of their lives, as it may improve symptoms associated with depression, anxiety, chronic pain, diabetes, and much more. Research is in its early stages, but it might be the solution to a happier, healthier life.
Of course, not all products are the same, and you must buy the likes of CBD oil, CBD vapes, and CBD gummies UK from a reputable provider. It will provide peace of mind that you have purchased a lab-tested, quality product to care for your mental and physical health.
4. Do Something Creative
Many people turn to alcohol, food, or TV to manage their emotions and make themselves feel good. Yet, they can each have negative effects on a person's wellbeing, as they could exacerbate a mental health disorder, damage a person's physical health, or impact their self-worth. There are a lot positive health benefits of trying something new.
Doing something creative can provide a stressful outlet, as you can use your time, energy, and focus to complete a work of art. There are many ways to get creative in your spare time, as you could:
Paint

Draw pictures

Create beautiful crafts

Make jewelry

Write a novel, poetry, or a screenplay
Creative tasks will make you more productive during your free time, and you'll focus more on the activity than your daily stresses. It could help you manage your anxiety or improve your mood when living with a mental health disorder.
Bottom Line
Self-care isn't selfish. Go for a coffee, do something creative, try a CBD product, or stop annoying communications. Showing yourself a little love and kindness could change your mood, outlook, and health.