When you sign up for moving and handling practical training, you are taught the basic techniques for the safe movement of patients in different settings. As you continue to practice caregiving, you will discover that there are several instances when a patient has to be moved. These may include:
Moving a patient in bed
Moving from one surface to another on the same level
Movement while sitting or standing
Moving using a hoist
You should sign up for moving and handling practical training in order to get the best practices in different scenarios. What you learn ensures that patients are moved safely and the mover is also safe with no risk of injury to either of them.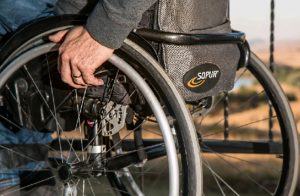 Preparation
Like a person constructing a building will set up a blueprint, the caregiver needs to have a plan. This is what the preparation provides. It is important first to confirm the following:
What kind of move is going to be performed
Whether you can perform it alone
If you need special clothing or footwear to safely execute the move
Who will take the lead if the movers are more than one?
The preparation also extends to the patient. You need to know the complete condition of the patient and how the move will affect them. Go ahead to explain to them what is going to be done and what they will have to do at every stage of the move. You might discover that the patient has particular beliefs or practices that may restrict contact between the opposite sex so arrangements would need to be made to respect such cultures.
Lastly, if it is necessary, collect all the needed equipment for the move. These could be a wheelchair, walking sticks, support frames and so on.
Communication 
Naturally, you will need to communicate with the patient. Confirm that you're using a language you both understand. If the need presents itself, have a translator present. It will also be necessary not to use jargon as that may only be understood within your medical circles.
The movers too need to have clear communication. Simple words that are clear and will not be mistaken for a different command should be used. For example, words like stop, down or lift may be easier to hear in comparison to discontinue, descend or pickup. Single syllable words are better for communication. They are also words that a patient can understand so that they can anticipate your actions.
After the Move
When the moving is complete, it is standard practice to evaluate the success of that move. The assessment will help improve subsequent moves. Find out if the patient was satisfied with the help given if they would want something improved as well as your own assessment as the caregiver.
When looking to sign up for moving and handling practical training, check to see if these are among the topics covered because they contribute a lot to better performance of your duty.
Supervised and Assisted Moving
A carer will either need to instruct the patient what to do when they want to move or they may have to get involved and help the patient move. This training will give you the guidelines to follow to execute these moves.
Supervised movement is possible if the patient has enough energy to help themselves but needs to be instructed to avoid any injury from accidents. The caregiver needs to learn how to assess the situation and then tailor the instructions according to the assessment made. This technique is helpful also in situations where the patient's religion or culture restricts physical contact.
A caregiver needs to have good communication skills and should be able to use language that the patient can understand. At times when dealing with elderly people, you might also have to be extra audible since sometimes they may be hard of hearing.
Assisted moving, on the other hand, needs physical engagement by the caregiver. The movement begins with an assessment of the patient's physical condition to determine what risks may be involved in moving and what would be the best way to execute the move.
The caregiver needs to do a personal assessment as well to be confident that they can ably handle it alone or if they need another helper. At times equipment may be necessary to safely move the patient and in this case, the helper needs to know how to operate them.
Final Chapter
Lastly, when you sign up for moving and handling practical training, you will have to learn how to move a patient in emergency situations. This is a combination of carrying out first aid as well as moving the victim. It will also include assessing the injury. All this information is a necessity for all caregivers. Get the right training and it will make the duties easier.