Keeping in good shape is good for your wellbeing and health. Today's sedentary lifestyle makes going to the gym very important. It allows maintaining your bombshell figure to boost your confidence. Have you ever taken time to assess whether you are working out from the right gym? Here are a few pointers to be sure that your gym is the best.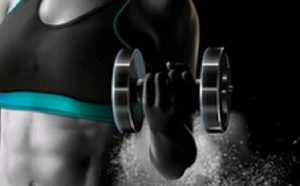 Cost
Joining an elite gym costs quite a fortune. However, this doesn't mean that you are getting your money's worth. Evaluating their services and offerings helps determine whether your gym offers value. Joining a gym at peak times might give you a chance to enjoy discounts. At the beginning of the year, there is great anticipation for more enrollment for people trying to keep their weight loss goals. Joining gym membership at this moment is likely to come at a higher cost.
The ideal gym is comfortable to workout in. Before joining a gym, mind about extras that come with your membership. Consider things like payment methods, renewals, and membership plans. Avoid a gym luring you into a long term contract. You need to first try out the gym before committing yourself into a long term commitment. So, a gym offering a trial period is a good option.
Member profile
Some gyms cater to only particular groups of people. Ladies prefer going to the best gym dedicated to women. Working out from here eliminates feeling intimidated to lift weights amidst stronger males. Additionally, this gym is ideal for ladies uncomfortable mixing with the other gender especially the long stares and showing some skin. You also have to mind about the special programs offered at the gym and the number of patrons.
Equipment
Everyone works out differently. So, before joining a particular gym, check out the equipment they have. Dumbbells are a popular choice for many people at the gym and these should be available in various weights and sets. This allows everyone to continue working out without waiting for someone to finish their routine. Your gym should also invest in higher-end machines in various options for each phase of exercise.
This allows seamless work out routines for better results. The equipment needs regular maintenance to avoid falling apart while in use. Apart from machines, the gym should have a stretching area. Stretching is an important aspect of working out and the gym should have ample space to allow people to stretch. Cardio is popular and the gym should have quality cardio machines including treadmills and bikes in good condition.
Accessibility
The location of the gym matters a lot. One further from your home is likely to make going for regular workouts unappealing. A gym close to your workplace is convenient if it allows working out in the morning or on the way home after work. The ideal gym is one you can access conveniently without much effort. This increases the chances of visiting regularly for your workouts.
Cleanliness
A gym is a place where people from various backgrounds work out. And, given the prevailing coronavirus pandemic, cleanliness is emphasized more than ever. The ideal gym needs regular cleaning and sanitizing of all surfaces and most regularly touched fixtures. A sparkling gym makes using equipment comfortable. The gym should offer fresh towels, hand sanitizers, wipes, and disinfectants.
Maintenance
After investing in high-end equipment, gym management should maintain everything. This is very important because the equipment wears out from regular use. It is frustrating to find broken down equipment in a gym. Additionally, gym equipment in poor shape might cause accidents. The management should do regular checks on all equipment to replace any that shows signs of wearing out.
Operation hours
Everyone works out at different hours. Some prefer early morning while others late at night when the gym is empty. So, mind about the gym operation hours when considering membership. Equally important is to consider opening hours during holidays and weekends. Your ideal gym is one that is open when you need to work out regardless of time and day. Spending time during the holidays or during this moment where everyone is worried about safety from COVID-19 allows getting some positive vibes.
Extra features
Finally, gyms are not for only working out. Expect some extra features from a gym including massage, daycare, juice, and snack bar. A daycare is a handy service to allow working out without worrying about leaving your baby at home. Offering healthy refreshments allows patrons to grab a bit without opting for fast food for its availability on the go. The gym should also have an on-board nutritionist to guide patrons on healthy eating.
Conclusion
Visiting the gym allows fulfilling your workout goals. However, you have to choose a gym where you are comfortable working out with enough space and high tech equipment. You should also consider a gym with a personal trainer option or one that caters to females or males alone.