Over the years, there has been an increase in demand for products, diets, and programs that can help people lose weight.
Although the idea behind losing weight might be simple, it's not as easy as it sounds. A healthy weight loss involves that you maintain a physically engaging lifestyle and follow a health-conscious diet for your body type. This will help to induce a caloric deficit and gradually lead to weight loss.
Even though this might seem like the most effective approach toward reaching your weight loss goals, it doesn't just happen easily.
There are a lot of problems that is associated with the mental and physical aspect of losing weight. Problems such as the motivation to lose weight, increased hunger cravings, poor metabolism, irritability, hormonal irregularities, and low energy levels are drawbacks to losing weight.
However, on the positive side, there are effective weight loss supplements known as thermogenic fat burners, which can reduce these problems associated with weight loss and tremendously help you on your weight loss journey.
I stumbled upon one of these products known as the Vintage Burn Fat Burner, and I'll be giving my review. But first, do these thermogenic fat burners really work? Let's begin with that.
Do thermogenic fat burners really work?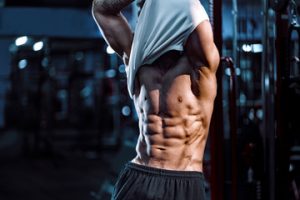 The word "thermogenic" means "heat-producing", and it's is related to burning fat because when your body burns fat, it produces more heat. Thus, thermogenic fat burners are supplements that boost metabolism or 'fat burning'.
Thermogenic fat burners usually contain natural compounds that are aimed at boosting your metabolism and fat burning. [1]
Some of the major natural ingredients that are present in most thermogenic fat burners are:
Caffeine
Bioperine
Synephrine
Niacin
Capsaicin
Theobromine
Garcinia Cambogia
Yohimbine
Epigallocatechin gallate (EGCG).
Caffeine: This is a popular stimulant that reduces appetite and increases metabolism, helping you burn more calories while reducing food consumption.
Even medical studies have also shown that caffeine are effective in boosting metabolism and increasing fat burning. [2]
Bioperine: Bioperine enhances nutrient absorption and increases your metabolism by improving thermogenesis. This process breaks down your fat cells and helps you lose weight.
Capsaicin: This compound is found in cayenne pepper and works by stimulating the release of adrenaline, a hormone that causes your fat cells to release fatty acids into your bloodstream. Fatty acids are then used by your cells for energy, which speeds up metabolism and causes your body to burn more fat.
Epigallocatechin Gallate (EGCG): EGCG is present in green tea and has been said to support the fat burning. [3]
Garcinia Cambogia: This extract of this fruit has been widely used in many weight supplements. The extract contains a substance called hydroxycitric acid (HCA). HCA blocks the stimulation of the enzyme ATP citrate lyase, which plays a role in the formation of body fat, thereby aiding weight loss. [4]
Synephrine: This compound is found in bitter orange. Research studies have shown that it can help with boosting metabolism and thermogenesis.
Niacin: Niacin or vitamin B3 has been said to help the body break down carbohydrates, fats, and proteins into energy.
Theobromine: Theobromine has been linked to multiple health benefits, such as supporting cardiovascular health and improving alertness.
Theobromine aids weight loss through appetite suppression along with increasing energy levels. [5]
Yohimbine: This compound is gotten from the bark of the African tree Pausinystalia Yohimbe. It is an alkaloid compound that works by blocking alpha-2 adrenergic receptors that increases sympathetic nervous system output. Hence, making the body fat cells more susceptible to fat loss.
From the above, you have seen that these compounds can help you lose weight. And since they are the main ingredients of thermogenic calorie burners, then it is evident that they can support weight loss.
But how do you select a good thermogenic supplement?
There are many different fat burning supplements available to you, but the key is to find out what will work well for your body. Doing this will help you choose an effective thermogenic fat burner.
Instead of just looking for the "fastest" acting fat burner, you need to find a product that contains potent ingredients and are effective for weight loss as well.
You should also go for a brand with a proven track record and key encouraging features. One of such is the Vintage Burn Fat Burner.
Vintage Burn Review
Vintage Burn is a product of Old School Labs, California, which has 40 experience in the supplements industry.
This brand of the thermogenic fat burner has been distinctly formulated to preserve muscle and strength while converting stored fat, including belly fat, into energy even during periods of limited activity. It can also be used by both men and women.
Vintage Burn contains a lot of natural ingredients that have been proven to support weight loss. The ingredients include:
Green Tea Leaf Extract
Green Coffee Bean Extract
Raspberry
Olive Leaf Extract
Caffeine
Bacopa Leaf Extract
Garcinia Fruit Extract
Chrysin
Forskohlii Root Extract
Vegetable Stearate
Vegetable Capsule.
How Vintage Burn can help you lose weight
Vintage Burn is unique among all other thermogenic supplements because it burns fat while preserving muscles. Many thermogenic supplements burn muscles as well as fat, and that is detrimental to your overall health as muscles are important.
Vintage Burn helps you prevent this by burning fat while preserving muscles during periods of reduced and limited activities.
This unique supplement also boosts your focus, mood, and energy levels to help you manage your diet more effectively.
It is easy to use and doesn't make you feel nervy like you are full of just caffeine. Instead, it can help you lose weight with exercise, and moderate eating habits change.
If you want to find out about them, you should visit their site and learn more about their products. After doing this, you can buy Vintage Burn easily on Amazon.
Bottom Line
Thermogenic fat burners are becoming increasingly widespread for weight loss. They contain natural ingredients that help with boosting metabolism and losing weight. Vintage Burn is one of the best thermogenic supplements out there, as they help you burn fat and preserve muscles.
Note: Take a look at the ingredients and speak with your doctor before deciding which thermogenic supplements you should take.