Despite the widely known risks of hypertension, people often neglect to keep their blood pressure regularly checked. High blood pressure is called "the silent killer" for a reason, most of the patients can live with this condition with little or no symptoms at all for years before getting diagnosed. This disease results when you do some daily habits that harm your heart. Hypertension can lead to (among others) kidney failure and several forms of dangerous cardiovascular diseases which can eventually cause heart attack or strokes. Therefore, it is important to keep track of your blood pressure; it can save your life! Based on WHO's most recent research "Raised blood pressure affects 1.13 billion people worldwide" which means that roughly every 6th person suffers from this condition.
Most people only get their blood pressure checked only at the doctor's office, however checking it at home can be just as important, if not more so. Here are a few reasons why measuring your blood pressure is beneficial for you: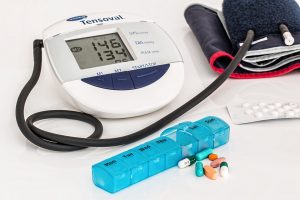 Reasons Why You Should Keep Track Of Your Blood Pressure
1. It makes things easier for your doctor
The first and possibly biggest advantage of self-monitoring your blood pressure is that it makes it easier for your doctor to review your progress. With a blood pressure app like Cora Health, patients can send monthly reports to their doctor containing their monthly blood pressure values illustrated with lucid charts, medication intake and physical activity. This can provide a clear picture for the doctor about the patient's overall condition and enables him/her to prescribe the most suitable medication and dosage (if it is needed) and suggest changes within the patient's lifestyle.
2. More accurate numbers
Tracking your blood pressure can provide more accurate numbers as you can do it in a stress-free environment. Many people experience higher than usual blood pressure during a visit at the doctor (and it is not necessary because the doctor's office is on the 6th floor and there is no elevator in the building) this phenomenon also called as the "white coat hypertension". Studies show that the clinical environment or just the sight of a doctor's white coat often cause a temporary elevation in the patients' blood pressure. So why not do it from the comfort of your home whenever it is convenient for you?
3. Self-awareness
According to Dr. Atul Chugh, director of preventive cardiology and hypertension at University of Louisville Physicians, "Home monitoring keeps a more day-to-day log of what is happening with the blood pressure and also allows one to realize that what they're doing could be affecting the blood pressure", meaning you can monitor how a certain action, such as consuming certain type of food, exercise or even lack of exercise has an immediate effect on your body and your heart health.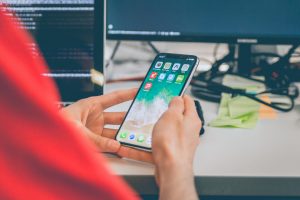 4. Save money
Investing in a blood pressure monitor can be a good idea from a financial point of view. Being able to keep track of your blood pressure can result in fewer visits to the doctor which decreases the travel expenses and doctor's fee. Nevertheless, by getting ahead of a serious condition, you can not only save money but your body from taking medication for the years to come.
5. See the progress on your phone anytime
By using your own blood pressure monitor, you can log the measurements daily on your phone by using a suitable app such as Cora Health. By using a device which can be synced yo your phone, the numbers will automatically upload to the app, saving time and energy. It can give a sense of control over your condition which can be motivated to live a healthier lifestyle.
6. Prevention
As it was mentioned in the beginning, most of the patients live with this condition with little or no symptoms. Therefore it is important for all people to keep a tab on their measurements. By doing so in case of rising numbers you can get diagnosed in an early stage and be treated possible without taking medication. By implementing simple, healthy changes in your diet and activity level, you can prevent your high blood pressure from seriously damaging your overall health.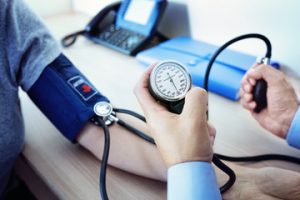 Reading through this list, it is clearly visible that by incorporating a simple and quick step into your daily routine you can get ahead of a serious condition. Other than keeping track of your blood pressure regularly, there are a few healthy habits advised implementing on a day to day basis. Eating a healthy diet and regularly exercising is not only plays a major role in your heart health but it contributes to your overall well being and to your mental health. It is also important to cut back on alcohol consumption as well as on smoking. Last but not least, it is very crucial to managing your stress since it can have a serious impact on your heart health.
Please note, if you already have high blood pressure, it is still vital to prevent it from getting worse or to cause complications. You should seek regular medical attention and follow the prescribed treatment plan subscribed by your doctor.
Author Bio
Reka Felix works for the connected health startup, Cora Health which aims to improve the heart health of millions of blood pressure patients.