Going out to the gym requires consistency, and with the prevalent pandemic, it has even become more challenging. So if you can, go to the gym, bring the gym home by converting your basement into a home gym.
Any type of physical habit is crucial, and when you have this dedicated place at your home, it becomes easy. Slight shifting here and there, some functional decor, and yes, you can make your dream gym at your very own home.
Luckily, with the help of some tips and tricks, you can create a functional and motivational gym at home.
Consider the Setup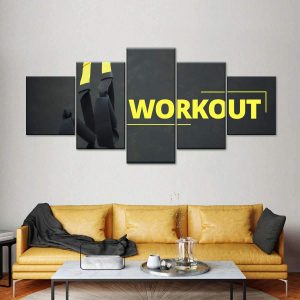 The setup of the gym will motivate you to devote time regularly. You can swiftly transform your basement into a gym. In addition, the basement is generally spacious, so you can keep your basement essentials intact. 
Make a partition and organize your basement essentials in a different area; you can separate them with a wood partitioner or curtains. This will give you the feeling of a personal dedicated house gym.
Designate different corners for different activities. Then, as soon as you enter the area, you will feel fresh. For example, a space for yoga, meditation, heavy lifting, and cardio exercises.
Choose the Color Palette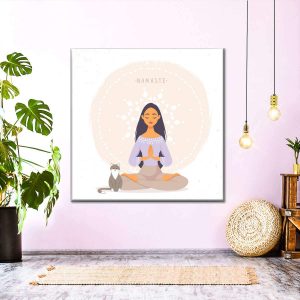 Change the color palette of your basement to a cheerful tone. The radiant color looks good and fills you up with positivity. You can design the yoga and calming exercises section blue or some earthy color. Red and bright colors look good with high-intensity exercises. The color matters a lot so choose wisely according to your preference.
Motivational Wall Arts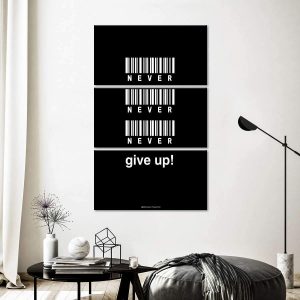 Wall arts look amazing on home gym decor. There are various options available for home gym wall art. Wall art is necessary as it provides a finishing look to your gym. You can enjoy the workout in a stylish home gym by looking at the beautiful decor.
It gives texture to your wall, and any type of room is incomplete without something on the wall. You can go for a large canvas with a motivational quote on it. You can hang a Budha canvas on your yoga corner wall. A floral, fresh, and green canvas looks good, too, as it is very dynamic. These can help in motivating you to achieve your fitness goals.
Space Saving Organizers
To keep your gym essentials, you must invest in space-saving organizers for the light equipment and tools. You can also mount floating shelves which look lovely. Finally, you can keep your needs and decorate them with plants.
Trendy hooks for hanging towels look invigorating too. Do something out of the box and DIY an organizer for keeping water bottles, shakes, and fruits. You can relax for a while there and have a bit of healthy munching after your workout.
Comfortable Flooring
The flooring of the gym must be fit and friendly. You can install a lightly cushioned carpet or go with regular flooring and install a mat. The flooring must be anti-skid. You can throw a rug in a meditation area.
Rubber, foam, and vinyl flooring are also great options. They prevent any damage from heavy types of equipment and are very safe.
A Fresh Dose of Greenery
Turn your place exciting with a dose of freshness. Place indoor plants in your home gym. They will shower positivity and make your gym look fresh. You can place large pots on the corners or near your calming workout zone.
Sufficient Lighting
Let the natural light come in if you have a source of it; hang light curtains. If your basement doesn't have enough natural light go for lights of all intensities. Install LED lights and provide sufficient light to your activity area. Flush mount lights also look good and have enough light.
Playful Mirrors
Mirrors are essential for workouts. They have several advantages; mirrors instill confidence in you. You can also make sure that your posture and technique are correct. So a full-size mirror is a big yes for a home gym.
Mirrors reflect light and make the more shaded area look bright. Mirrors also give an illusion of larger space by reflection. Mirrors are a prominent gym setup object.
Trendy Wallpapers
Suppose you want to save the trouble of repainting your basement walls. You can go for this fantastic option. The wallpapers are instant mood changers and look incredible.
They are completely removable and are readily available both online and offline. You can get them in premium quality. The pattern, color options are numerous. You can stick it yourself.
They brighten up the gym walls and boost up your energy.
Final Words
You can easily convert your basement into a home gym with these handy tips. First, consider your space and keep enough open space. Then, invest in space-saving decor and partition the segments.
Move your pieces of gear and place everything in a specified area; being tidy is the key to a perfect gym. Pretty decor and daily workout sessions will make the home gym your most preferred place.